One of the requests we hear most often from our users is that you'd like to be able to export more data about your events from your control panels. You've also told us that you'd like to be able to access all orders for all your events in one place and export them in one go - making it easier to record sales, manage customers' details and target your marketing efforts more efficiently.
Well, we listened, and here it is: Our shiny new order management area! Just click the Orders tab in your Ticket Tailor control panel to check it out.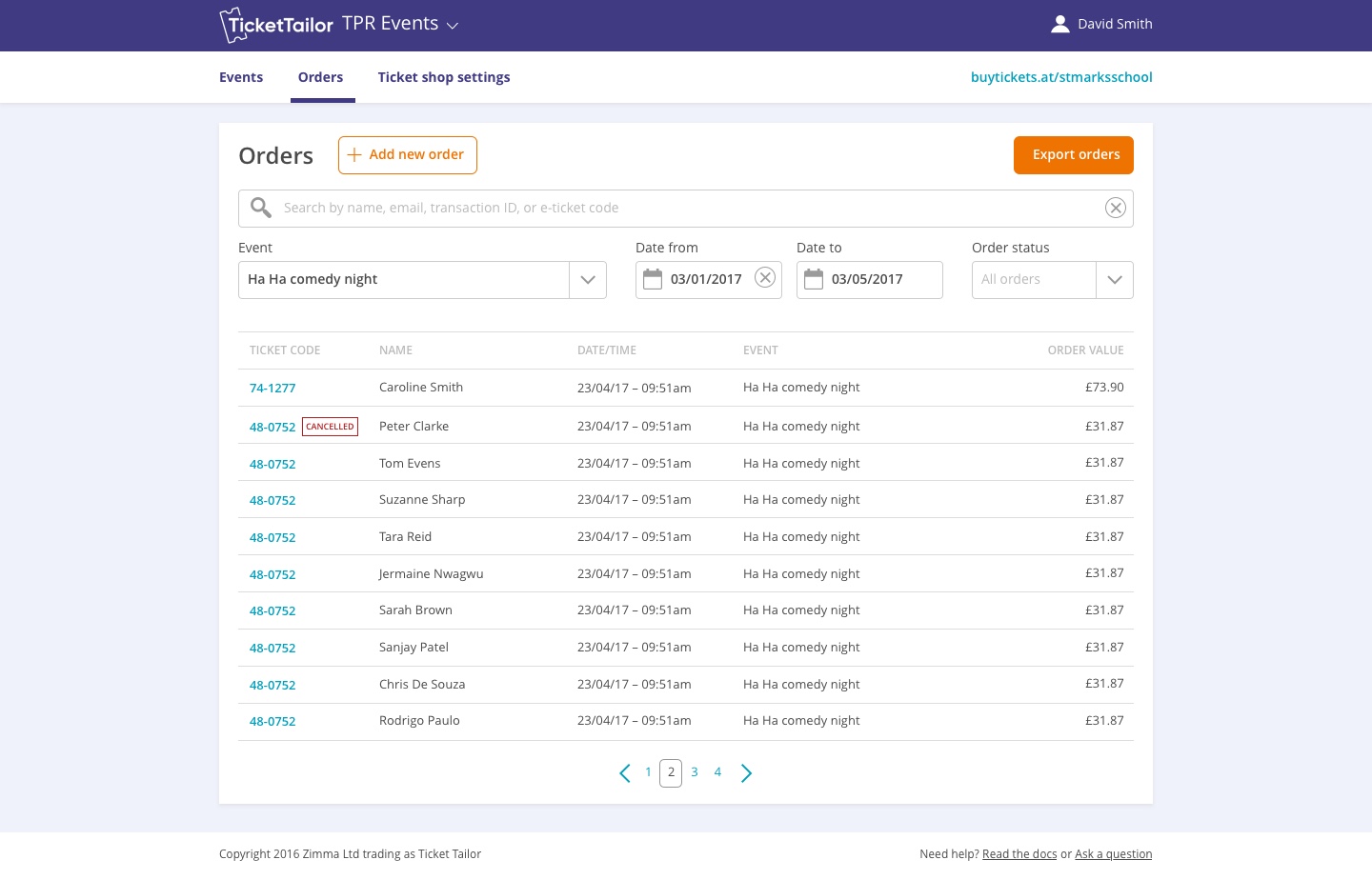 It's in beta until the end of May, but right now you can search and filter orders for all your events - past and present - and export the raw data in your spreadsheet format of choice. If you're used to laboriously exporting reports for individual events, you'll notice that we've added a few new columns which show each attendee's checked-in status, discount codes used, and more.
Another new addition is the ability to print paper tickets directly from your control panel - enabling physical sales, box office collection and greater flexibility in how customers receive their tickets.
Whether you want to analyse your recent sales, get an idea of which customers come back again and again - and which don't - or just get richer data on an order when helping with a customer support request, we think you'll find our new order management centre clearer, more efficient and way more powerful. Have a look around and please do get in touch at hi@tickettailor.com with any feedback!