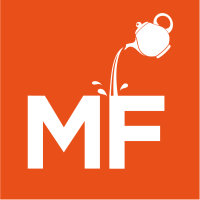 10.30: Arrival and refreshments
11: Introduction
Christina Lister, Co-founder of the Museum Freelance network and Marketing and Audience Development Consultant

11.05: Revolution, Resilience and the Museum Freelancer
Keynote – Christopher Barnatt, Futurist, ExplainingTheFuture.com
Two decades ago the Internet changed the world. In the next 20 years the world is likely to change again, with key change drivers including the rise of AI and broader digital transformation, the implementation of the Paris Agreement, increasing resource scarcity, and the transition from globalisation to localisation. In this session, futurist Christopher Barnatt will explore these trends and their likely impact on the labour market and the cultural sector. In doing so he will hence highlight those key future challenges and opportunities that no museum freelancer will be able to ignore.
12.00: Coasting: how to stop freelance from killing you
Mike Ellis, Director, Thirty 8
The "free" in freelance is what we all love about it, but it's also the creator of the biggest challenge: the equation that governs our self-employed lives is most often "do more work, get more money". The discipline required to work is eclipsed by the discipline required to not work.
This talk looks at self-working from a holistic perspective: Mike will look at some of the tools and techniques that are useful in helping freelancers balance their working lives, get on top of scheduling, build the confidence to say no - and ultimately find time to do things other than work.
12.40: Freelancers: key to our team success
Elizabeth Power, Head of Learning, London Transport Museum (LTM)

Elizabeth will talk from a client's point of view – the LTM learning team works with about 40 freelancers, from young freelancers starting out on the training programme, to experienced consultants delivering detailed projects. Freelancers are key to the success of their team.
Elizabeth will share the team's set ways of working with freelancers, from clear briefings and management, to paid-for training and progression routes. She will also talk about what they look for in a freelancer and how they go about recruiting a more diverse freelance pool. Finally, Elizabeth will also discuss what freelancers could do to make themselves more valuable and relevant for working with the museum, and will ask what more the museum could do to make LTM the place that freelancers want to work and join the team?
13.20: Lunch

14.20: Lightning talks
Facilitated by Marge Ainsley, Marketing, Audience Development & Research/Evaluation freelancer

5-minute lightning talks from 5 freelancers, each talking about what makes them a resilient freelancer.
14.50 – In company: Connecting and relating as a freelancer
Bridget McKenzie, Director, Flow Associates
Bridget will talk about her own experience of forming a small company of freelance associates, after a problematic time spent in an increasingly corporate organisation and a brief lonely period. She will use some simple theoretical models to stimulate discussion about how we can be more effective in relating to others, including colleagues, clients, emerging practitioners, academics, participants/audiences and local communities. These models are rooted in ecological ways of thinking about agency, connection and mutuality, and also draw from psychology – including the theory of Flow. She will also refer to the Happy Museum project, which she currently evaluates, to explore what helps museum workers feel more motivated and happy.

15.30 – The Valuable Freelancer: Winning clients and increasing income through providing value
Ben Matthews, Director, Montfort – Digital marketing for people who change the world for good
Freelance work tends to be transactional, where you're delivering directly on a service that a client had asked you to provide – whether that's online copywriting, web design, graphic design or social media work. The client asks you to complete a project, you deliver on that project. This session gives you ideas and inspiration to break the cycle of trading time for services delivered, create regular recurring work, and increase your value to your clients.

16.10 – Close

16.15 – Social event off-site
Location tbc, will be a short walk from the museum but still close to King's Cross.
DISCOUNTED PLACES
We'll be offering 3 discounted places, each with £20 off:
1 winner was chosen at random from everyone who follows @museumfreelance on Twitter, shared a photo of themselves in a Christmas jumper on Christmas Jumper Day on Friday 15 December using #museumfreelance and #christmasjumperday on Twitter, or who posted a photo in the Museum Freelance LinkedIn group.

We'll be looking for 2 people who can staff the welcome desk at the event. They will need to arrive by 10am and staff the desk until the event starts at 11am. Details of how to apply will be sent to everyone who has booked by mid-February.
FREE PLACES
This year we have also offered a number of free places to the event. The Museum Freelance Network is committed to increasing the diversity of people working in and with museums. We are delighted to be able to make 3 free places for the event, thanks to generous sponsorship from Montfort, the digital marketing agency for social good, and museums and cultural consultant Laura Crossley, who are funding 2 and 1 spaces respectively. Travel expenses of up to £50 per person will also be funded by the Museum Freelance network. The aim of these free places is to support people from a range of underrepresented backgrounds who wish to develop or explore freelancing within the museums sector, and enable people who might not otherwise have the opportunity to attend.
They are open to anyone who:
is from a black and minority ethnic group;

has a disability;

is a carer for an ill or disabled family member;

is unemployed;

is a student

.
These places have now been filled.
Marketing and audience development consultant Christina Lister is also funding free places for the 4 young people on London Transport Museum's Young Freelancer programme.
FAQs
How can I get to the venue?
The London Canal Museum is a short walk from King's Cross station. Full details of how to get to the venue can be found on the museum's website: www.canalmuseum.org.uk/visit/travel.htm.
How can I contact the organiser with any questions?
If you have any questions about the event please email Christina Lister, comms@christinalister.co.uk.
What's the refund policy?
A full refund can be provided on tickets purchased up until 4 weeks prior to the event (12 February 2018), minus a £5 admin fee. The Museum Freelance Network is run by volunteers and needs to be able to cover the costs of the event.
Do I have to bring my printed ticket to the event?
Please bring either your printed ticket, or be prepared to show it on your phone at the registration desk.
Is the venue accessible?
The venue is fully accessible to wheelchair users. If you have any particular accessibility questions please contact Christina Lister - comms@christinalister.co.uk.