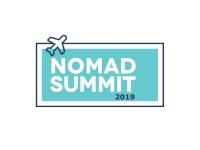 Get ready for our 5th Annual Nomad Summit Conference in Chiang Mai, Thailand! This will be our 5th year bringing together hundreds of digital nomads, location independent professionals, entrepreneurs and remote workers to the place it all started!
We've brought you amazing speakers year after year, and this year will be even bigger and better! Reserve your seat, get your early bird tickets, and make plans to be in Chiang Mai for this not to be missed event! January is the perfect time to be in Chiang Mai as the weather is crisp and perfect, and it's high season for digital nomads and travelers alike. So make sure you plan your trip in advance and come join us for the 5th annual Nomad Summit!
Schedule:
January 18th - Pre-Check in and Networking (included)
January 19th - Main Conference Day + Afterparty (included)
January 20th - Nomad Pool Party (included) + VIP Speaker's Dinner
January 21st - Optional Workshops (not included)
*All ticket types include entrance to above included events, plus buffet lunch and coffee, water, tea, and snacks during the main conference day. Optional workshops will be announced closer to the event. 
Tickets are non-refundable, but can be transferred to a different name up until January 15th, 2019th. No transfers or refunds after.
Speaker lineup, times, location and dates are subject to change.
Ticket Types:
Standard - General seating in the back half of the room. Chairs only, seminar style, no tables. (Normal price $197)
Deluxe - Seating with tables in the front half of the room. Great for taking notes, and placing your stuff. (Normal Price $297)
VIP - Front row center seating with extra space. Meet the speaker's at a private dinner with food and drinks included plus sunday brunch with the event organizers! (Normal price $1,297)

We're excited to bring you the 5th annual Nomad Summit. We are confident that if you enjoyed the past events, you'll love this one even more! Buy your ticket today as the event may sell out and the price will definitely go up as we get closer to the event!
This year we're adding optional workshops during the week after the conference! A lot of new attendees have gotten excited about starting their first online business, or adding a new stream of online income, and asked for a hands on workshop as an option. Well this year, we've added it!
All workshops are optional and purchased separately and will be announced in January 2019.
Scroll back up and buy your tickets to the 2019 Nomad Summit today before prices go up! Or go to NomadSummit.com for more info and the speaker lineup when it comes out closer to the event!
If you have trouble checking out or need to use Paypal, Transferwise, or Bitcoin, email us at cm@nomadsummit.com