The leading conference for those who use the relationships, meaning and context in Data to achieve great things

On 7th November 2018 Connected Data London brings together Artificial Intelligence, Semantic Technology, Linked Data and Graph Database innovators, thought leaders and practitioners annually in one great conference. This year the conference is hosted at Prospero House in Borough, in central London.

Designed for all levels of maturity & understanding
Whether you're an industry leader or just starting out you'll find a rich array of topics including:
Graph Databases
Knowledge Representation approaches & standards such as OWL
AI, Semantic Technology & Reasoning
Network Analysis & Visualisation
Natural Language Processing, annotation & extraction
Ontology, Knowledge Graph & Data Model development
Differing Graph approaches including Property Graphs, RDF Graphs & Knowledge Graphs
Graph Query Languages such as Cypher, Gremlin & others
Integration approaches & APIs
Recommendation Engines
Parallel Graph computing, partitioning Scalability & performance
Leading Opensource projects and technologies such as Tinkerpop, Janusgraph & others
Metadata, Master Data Management, Data Governance & Data Quality Management


Two Content tracks
There will be two content tracks at this year's conference to give delegates a chance to attend in depth talks and shorter educational & product focused talks.
Conference track
The main conference track will be hosted in the famous Turing Lecture theatre and features the main presentations by industry and academic thought leaders and practitioners throughout the day.
The theatre has capacity for up to 175 Connected Data Practitioners so expect great presentations followed by lively debates!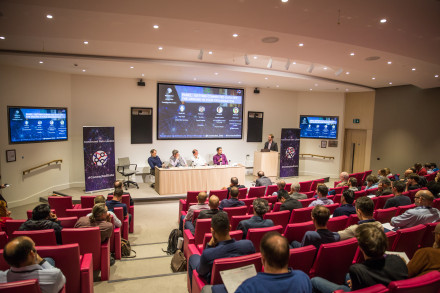 Educational & Product awareness track
In the Maxwell Room where refreshments are served throughout the day there will be shorter educational and product awareness lightening talks.
These are designed to give you a swift introduction to a technology, standard, research thesis or other topic.

Event Partners
Connected Data London is possible thanks to the support of our great sponsors. Past event sponsors have included Thomson Reuters, Neo4j, Cambridge Intelligence and many others.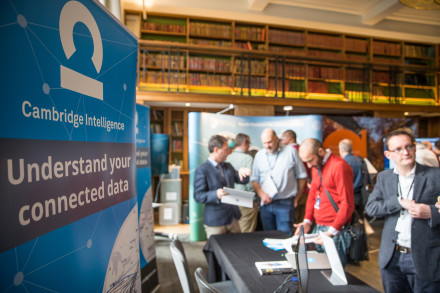 If you are interested in more information about the different sponsorship packages available for CDL18 please contact us
Terms & Conditions
By purchasing tickets for Connected Data London you are agreeing to abide by the event terms and conditions available here.