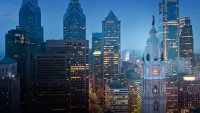 Social Connections returns to USA and Philadelphia for our 13th conference. Welcome to Social Connections 13 in Philadelphia and National Museum of American Jewish History!
The event will be held on Thursday the 26th and Friday the 27th of April, 2018 in the stunning city of Philadelphia!
The conference will as usual have a two day program, filled with exciting content, starting with complimentary breakfast on Thursday morning.
After lunch, the rest of the day will be devoted to breakout sessions delivered by international-quality speakers in multiple tracks, including:
Administration
Case Study
Development
Future of Work
Management and Adoption
Spotlight
Watson Work Services
Analytics
Security
The formal agenda for the day will end with SpeedSponsoring (with a free bar of course), followed by the always smashing evening gala reception (location to be announced later).
On Friday 27th of April, we'll kick off with our second major keynote, followed by a full-day program that will include many fantastic breakout sessions, Finally, the agenda will conclude with our closing keynote, allowing those that need to make flights to leave at 3:30pm.
As mentioned above, we have organized an optional gala reception that will allow participants to continue the days conversations in a more relaxed atmosphere. Do not miss this great opportunity to meet your favorite social champions and to have dinner together.
Please note that you only need to purchase one ticket per person - all include attendance at all the conference sessions and the gala reception.
For additional information and updates on the program and location please visit our site at http://socialconnections.info. We look forward to seeing you in Philadelphia!
Should you wish to cancel your attendance, please do so via the Ticket Tailor site. A refund will be offered according to the following:
Cancelled before 26/02/2018 - a 100% refund will be offered
Cancelled before 26/03/2018 - a 50% refund will be offered
After 10/04/2018 - no refund.
See you in Philadelphia!