---
Buy tickets
Ticket Type
Price (£)
Fee (£)
Quantity
---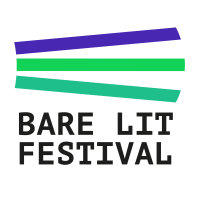 Join us for a weekend of performances, readings and conversations on 25–27 May 2018, at The Albany, South East London. Check out the full programme.
All tickets include free entry to our Launch Party, or you can buy a separate ticket to the launch too.
Concession tickets are available to people on low-income, students and pensioners. If you can't afford to buy tickets but would like to attend the festival, hit us up!
Our venue for 2018, The Albany, is fully accessible. Click here for accessibility info.
Find us on
W: www.barelitfestival.com
E: barelitfestival@gmail.com