---
Buy tickets
Ticket Type
Price (£)
Fee (£)
Quantity
---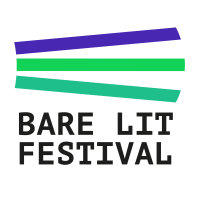 Following two years of celebrating the work of writers of colour, we're ready for Bare Lit 2018! Together with your love and support we, we're excited to bring people together for performances, conversations, a book fair and much more on 25–27 May 2018, at The Albany, South East London.
With the money raised from ticket sales, we will create the best festival experience we can for attendees and affirm the importance of valuing writers of colour in the UK literary scene.
Our venue is accessible. If you need any specific adjustments to attend then please email us.
If you can't afford to buy tickets but would like to attend the festival, please send us an email and we can help.
Find us on
W: www.barelitfestival.com
T: @BareLit
E: barelitfestival@gmail.com