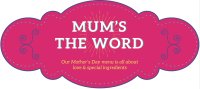 Food writer and author
Meera Sodha
shares recipes inspired by her mother
in celebration of Mother's Day at Talli Joe
Mother's Day is an important celebration for the team at Talli Joe and last year saw chef Sameer Taneja cooking nostalgic dishes chosen by the mothers of some of the UK's finest food writers and cooks: Asma Khan, Romy Gill and Rebecca Seal.
This year, we are delighted to announce that the Talli Joe team will be preparing dishes by acclaimed food writer and cookbook author Meera Sodha, who will be sharing some of her mother's favourite recipes.
Meera grew up in a farming village in Lincolnshire surrounded by a wonderful assortment of seasonal produce, which her mother would use daily to bring their traditional Gujarati family recipes to life. This way of cooking: Indian recipes passed down from mother to daughter over generations but using British seasonal produce has become Meera's trademark style. She has written two critically acclaimed cookbooks - Made in India (based around family recipes and the stories from her youth) and Fresh India (a celebration of India's love of vegetables) and also showcases her love for seasonal produce weekly in her Guardian column, 'The New Vegan'.
Meera says, I learned nearly everything I know about food from my mother so I am thrilled to celebrate Mother's Day by putting some of my mother's favourite dishes on the menu at Talli Joe.
I feel privileged to work with Sameer Taneja, who is, in my opinion, one of the best Indian chefs in the country. There are very few people showcasing and championing regional Indian food over here in the way that he is.
The menu we will be serving will include
CHAKHNAS (Street Snacks)
Dosa papad with chutnies- dehydrated dosa with classic tomato chutney and coconut chutney.
Boiled sprouts chat- boiled and tossed mixed sprouts with chaat spice
SMALL PLATES
Young pepper rasam- tomato and green pepper broth

Beetroot shami with coriander chutney
Punjabi Crispy Fish- Carrom seeds and spice dusted crispy fish
Lamb momo - Nepalese minced lamb dumplings with smoked tomato relish
Dhokla chat- Savoury sponge chaat with tamarind coconut and curry leaves.
HALF PLATES
Tandoori chicken with kachumber, kulcha and raita
Forest mushroom tawa pulao- Wild mushrooms and buttered basmati rice tossed is aromatic Garam Masala .
Dal- Sindhi style yellow lentils topped with chutneys ,chopped vegetables and sev.
SWEET PLATES
Srikhand with rubab and ginger.- traditional hung yogurt desert with rubab and ginger
**Vegeterian Alternatives will be available
** Please inform us of any allergen requirements 48 hours prior to the event