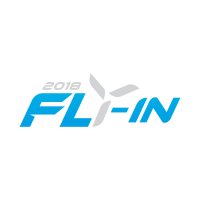 Held in Albuquerque, NM, the purpose of this awesome three-day event is to provide practical, hands-on flight instruction so pilots attending can immediately practice what they've learned as they actually get to fly their drone throughout the entire conference; not just sit and listen to a speaker in a room. Thus, the conference is intimate with ONLY 100 AVAILABLE SPOTS and will give you endless opportunities to build community, get inspired, and fly better.
The Fly-in is designed around multiple "flight missions" or stations that include obstacle courses, search & rescue exercises, public safety exercises, mapping, and real-world, business-like operations. You will be taught by niche specific experts that will help you as a pilot, regardless of experience, grow in your knowledge of various drone specialties, advance your flying skills, increase confidence, and foster relationships with fellow enthusiasts.
New this year are two optional add-on's held one day early on Thursday, August 2nd. Both will be LIMITED TO 30 SPOTS ONLY! The first one is our Business Boot Camp, while the second is our Light Painting training.
BUSINESS BOOT CAMP - The "camp" is specifically designed for those currently operating a drone business, regardless of how long you've been doing so. This add-on will include training on best practices in areas such as systems, marketing, growth strategies, time management, and outsourcing. We will also lead a very active and engaging mastermind where you can discuss and receive immediate advice on specific struggles, ideas, or questions you have in your business right now. This will be an intensive, full-day boot camp for those serious about taking their business to another level. Join us on Thursday, August 2nd.
LIGHT PAINTING - On the night of August 2nd, we will also have an optional training on how to do Light Painting. One of the more fun and cool things to do with a drone today, Light Painting will enable you to offer a unique service in your drone business as you learn how to bring out texture and dimension in a subject by flying at night with lights on your drone. So don't be left in the dark. Add this option to your Fly-in experience and you'll leave with a whole new niche for your market.
This event will sell out fast! So register now to join us from August 3-5 (or even on August 2nd) at the world-renowned Albuquerque International Balloon Field & Museum. We hope to see you soon. Fly safe!
REFUND POLICY:

You can receive a full refund LESS a $100 registration fee for a ticket without the Business Boot Camp or LESS a $200 registration fee for a ticket with the Business Boot Camp IF cancellation is requested by Saturday, June 30, 2018. Any cancellation requests after this date are NOT refundable.