---
Buy tickets / Join the guestlist
Ticket Type
Price (£)
Fee (£)
Quantity
---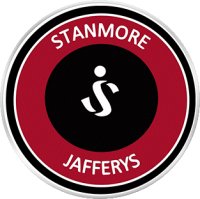 Welcome to the SJ Gents & Boys MAMT 2018 Registration page!
To view this year's full MAMT information pack, please click here: MAMT 2018 PACK

---
Rules for registration:

One registration form to be completed per person

When registering for a sport with an age category, you should base this on what the person's age will be on 25th August 2018

SJFA Youth Football is only open to fully paid SJFA members

All adult participants and youth racket sports patricipants must be SJ members.
To register for membership visit -

www.jafferys.org/gentsmembership



Deadline for registration will be midnight on Sunday 8th July 2018
---
NOTE TO ALL CAPTAINS REGISTERING FOOTBALL TEAMS:

All players in the team must be SJ Members. To become a tournament member please follow the steps outlined in the rules above.
Any team found with players who are not full SJ members or tournament members will be withdrawn from MAMT automatically.
---
NOTE TO ALL PLAYING A DOUBLES SPORT:

You must ensure that you have already confirmed with your doubles partner that you will be playing together in the tournament before registering.

However, if you do not have a doubles partner, select the 'partner required' option on checkout.