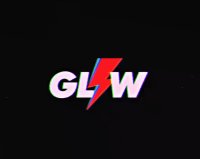 It Will Glow is all about nailing that sweet spot right in between attending an inspiring creative talk whilst also having a relaxed evening with good food, good drinks and good chats.
Bringing unique talks from awesome creatives and exciting talents to Cardiff, all creative walks of life are invited to pop along for the evening and leave feeling inspired, whilst also getting to enjoy some tasty street food and enjoy a couple of drinks in a completely relaxed environment. You'll also have plenty of opportunity to chat with other like-minded people or just be anti-social and enjoy your own company, whatever works for you.
The theme for our first event will be Dirty Doodles, which may sound a bit odd, but when when you see who we've got coming along, you'll delicately nod to yourself and think, 'Ah yeah, that makes sense.'
SPEAKERS
We're excited to bring the supremely talented animator and filmmaker Anna Ginsburg to Cardiff.
When it comes to 'Dirty Doodles', Anna is right up our street - receiving acclaim for 2 exceptional projects, one exploring the insecurities and desires of a range of real people through the means of talking animated genitals (wait and see!) and more recently a short film for CNN in honour of International Women's Day, examining the evolution of beauty through the ages.
Our second speaker is the supremely talented Mr Bingo.
Mr Bingo will be joining us to serve us up a slice of his take on what he's learnt from being a commercial illustrator for 15 years, working regularly for clients such as The New Yorker, The Guardian, TIME, CH4, The Mighty Boosh & The New York Times; before becoming infamous for setting up 'Hate-Mail', the concept that took the internet by storm and saw Bingo sending rude postcards to strangers around the world.
So come and see what It Will Glow is all about - we're not reinventing the rulebook, just putting together the kind of event we would love to be invited to ourselves, right here in the lovely city of Cardiff.
AGENDA
If you twisted our arm and forced us to put a rough timeline on things it would probably look something like this:
6.00pm - Come on in.
Doors open and people arrive. They hang around trying to act casual whilst buying some drinks and look like they're starting to relax.
6.45pm - Take your seats.
Those who have graced us with their presence are encouraged to take a seat. Some awkward people will rush to use the bathrooms.
7.00pm - It's only Anna Ginsburg!
Anna Ginsburg shows you why we wanted her to come to Cardiff. We're confident you'll get it.
7.45pm - Stretch your legs
Get the blood pumping in your legs and this is opportunity No.1 to get some food and drink down your mouth hole.
8.15pm - It's only Mr Bingo!
Mr Bingo takes to the stage. Don't bring daubers, it's not that kind of bingo.
9.00pm - Get some grub in your belly
Here comes that sweet, sweet opportunity No.2 to chew and swallow. You'll probably need to wash it down too.
9.30pm - Music & mingling
Live music, mingling and maybe even a little jig if someone either confident in their ability to dance or completely hammered can start it off.
10:30pm - Carriages
Time to say your heartfelt goodbyes and amble into town or head home feeling on cloud 9.