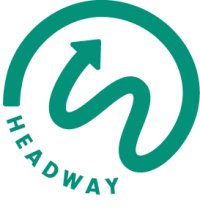 For a Happy Hour event at Sir Henri Penthouse Rooftop, come join multiple Olympians, professional athletes, young and recent graduate professionals, the founders of Headway, and members of an athletic community who are passionate about concussion safety.
Headway Foundation is a 501c3 non-profit organization targeting sports-related concussions and all funds raised will go toward Headway's awareness initiatives and providing resources, support, and education for those with brain injuries.
$25 early bird tickets are available until 5/21 at noon, then ticket prices go up to $34.
Each ticket includes 1 free drink, access to the happy hour (6-7:30pm), passed appetizers, and a silent auction.
If you are interested in donating toward the silent auction or becoming an event sponsor, please email info@headwayfoundation.com
Executive Committee:
Josephine Pucci (Harvard Hockey '15 & US Olympic Hockey Medalist)
Brandon Hoffman (Ohio State '15)
Danny Otto (Yale Hockey '12)
Paige Decker (Yale Hockey '14)
Planning Committee:
Deb Conway (Harvard Hockey '11)
Erika Lawler (Wisconsin Hockey '09, US Olympic Hockey Medalist & NWHL Champion)
Alex Kantor (UConn Football '14)
Bray Ketchum (Yale Hockey '11 & NWHL Champion)
Scott Yim (Harvard Volleyball '13)
Brittany Ammerman (Wisconsin Hockey '15)
Elizabeth Mullarney (Georgetown Sailing '16)
Miye D'Oench (Harvard Hockey '16)
More about Headway Foundation:
Founded by former NCAA and Olympic athletes, Headway aims to promote a safer sports culture, provide resources for patients with brain injuries, and enhance concussion evaluation protocols and accessibility.
In the last year, Headway has partnered with over 100 sports teams and 3,000 athletes for 'New Tough' Concussion Awareness Campaigns. In addition to the campaigns, Headway developed a network of thousands across the country to share information and help push the field forward for the many post-concussion patients still struggling to find the right care and support. Headway team members also travel across the country to advocate the patient perspective through speaking engagements.
Learn more here: www.headwayfoundation.com