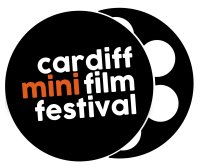 GET 15% OFF FOR A LIMITED TIME ONLY USING CODE: CARIFFEARLY18.
If you have any disabilities please let us know in advance.
Our event is for over 18's only. Please bring ID. Contact us if you wish for any under 18's to watch your film at the festival.
This year we're taking over shopping arcades, empty shop units, a games bar, a circus themed bar and a prohibition themed bar, so be prepared to see a real alternative side to the capital of Wales.
ALL OF OUR EVENTS ARE OPEN TO THE PUBLIC - YOU CAN ACCESS INDIVIDUAL SCREENINGS OR SESSIONS IN THE DAYTIME BY PURCHASING A SINGLE SCREENING TICKET. MAKE SURE YOU STATE WHAT SESSION YOU'RE GOING TO.
A brief summary of what is happening - If you want the whole info head to our website as there's far too much to put here www.cardiffminifilmfestival.co.uk:
Friday 22nd June - Launch Party: Watch our music video shortlist and get ready for some serious networking as we crack out the rainbow coloured wristbands, just choose the colour that matches your current/desired role in the industry and you're ready to mingle. There will be complimentary drinks and snacks available throughout the evening. We finish off the evening with a screening of the 1968 hit film, 'If....', starring Malcolm McDowell in support of the BFI Spirit Of 68 season. This event takes place in a rather awesome 2 floor empty shop unit on the Hayes so expect to see something a little different.
Saturday 23rd June - Day Screenings: We screen over 100 short films and several features along with special industry sessions for those of you who work in the industry of filmmaking. Sessions include an appearance from Festival Formula who will tell you how to tackle the film festival circuit, and a screening of Neckface, a Ffilm Cymru and BFI Network supported short film starring Isy Suttie, along with a Prosecco reception and Q+A with the Executive Producer. We also have the makers of MumDem join us to tell us how they made their web-series and got it out there to the world. MumDem is now being shown on Amazon Prime.
Saturday 23rd June - Twisted Tales Night: OVER 18'S ONLY. A highlight in the Cardiff Mini Film Festival programme, it's our chance to screen some of the weirdest, dark and deeply unsettling films you may ever see. Add some live action zombies, gore make-up demos and a drinks bar, and you've got yourself a truly terrifying night. Please feel free to dress up in suitable horror attire, as we will be! We screen some of our darkest tales from this category of the festival and are also joined by Abertoir The International Horror Festival Of Wales who are screening some of their favourite shorts that have been screened at their festival including several award winners. In partnership with Darkened Rooms we then screen the George A. Romero feature, Night Of The Living Dead.
Sunday 24th June - Day Screenings: We screen the rest of the total 252 films being shown along with more special industry sessions, including the return of our fantastic Pitch Competition where you pitch your film idea in an attempt to win a prize package that includes £1000 worth a of post production from Gorilla, a complete Adobe Creative Cloud package worth £600, and 2000 square foot studio space equipped with lighting, cameras, green screen, space for building sets, edit suite and sound studio over 3 days from Digichemistry, worth £5,000. That's everything you could possibly need to get your next short off to a flying start. To get involved with this email us on info@cardiffminifilmfestival.co.uk. Festival Formula return to provide a one-on-one drop in service to those who want to learn about their next steps in terms of getting their films ready for the festival circuit. Cocktail & Collaborate will provide a great chance to network and the first 10 to arrive will get a free cocktail! If you fancy watching some welsh-made feature films then check out British Winters and Canaries, both films will have Q+A's with the makers.
Sunday 24th June - Awards Night: It's time to find out the winners! We've have some fantastic judges this year and they have been busy selecting their favourites. There will be awards handed out for the Best International Film as well as Best Welsh Film for each category. There will be complimentary drinks and snacks available throughout the evening. We finish off the night with some more networking as we crack out the rainbow coloured wristbands once again so you can network effectively by wearing the colour that relates to your current/desired role in the industry. Anyone who attends the Awards Ceremony will also have the chance to vote for their favourite film, where there is a £500 prize up for grabs for the winner!