---
Buy tickets / Join the guestlist
Ticket Type
Price (£)
Fee (£)
Quantity
---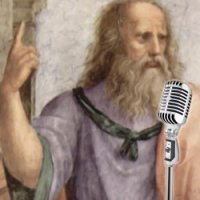 It's nearly Edinburgh Fringe time, which means it's time for our traditional Edinburgh Preview special featuring two full hour-long previews from Stand-up Philosophy favourites AHIR SHAH and DOUGLAS WALKER!!
Since we started doing these, Ahir has gone on to be nominated for the Edinburgh Fringe comedy award, and Dougie has won an Adelaide Fringe Best Comedy award.
This one is going to sell out quicker than a freezer bag full of calippos in the fiery depths of hell, so get your tickets quick!