---
Buy tickets
Ticket Type
Price (£)
Fee (£)
Quantity
---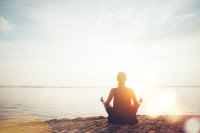 Enjoy a range of wellbeing classes and book them in advance. First come, first serve.
12 participants per class
Costs: £4 per session + Goody Bag, each session will be 45 minutes.
Taster Sessions for 14th July:
14TH JULY - 10:00am - 10:45am moon inspired Yoga session with Simona + Goody Bag
Please bring your Yoga mat

The sessions are designed to give teachers the opportunity to introduce there courses and offerings and for you as participant to relax your mind while discovering different classes.
Classes will range from different types of Yoga, Reiki, Pilates or talks relating to vegan nutrition, wellbeing etc.