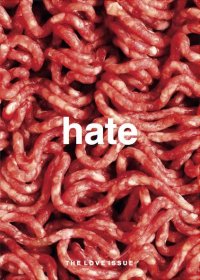 SATURDAY 28TH JULY - HATE ZINE ISSUE LAUNCH
TIMES: 8PM UNTIL 2AM
COSTS: £6 ADVANCE / £8 DOOR
Help Refugees and Justice4Grenfell

---------------------------------------
Join independent publication, Hate zine, as we celebrate the launch of issue 5: The Love Issue.
FEATURING LIVE MUSIC FROM:
Pumarosa
'London five-piece Pumarosa don't sound like much else that's around, sporting a flamboyant tendency to space-rocking, electronically garnished epics'- THE GUARDIAN
Mellah
'Liam Ramsden is Mellah, an outrageously talented south Londoner who plays several instruments, writes his own songs then directs videos for each of them' - THE GUARDIAN
Flameproof Moth
'full of penetrating observations and extra-dry wit. Singer Tim used to be in the wonderful Boycott Coca Cola Experienc.... We love him!' -BRIXTON BUZZ
Jacob Slater
'Ex Dead Pretties front-man and swooning songwriter' - northern-exposure.co
and more, a raffle with some amazing prizes, and DJs until 2am!
Tackling social issues is of great importance to Hate, so 2/3rds of the proceeds of ticket sales will be split between two of our favourite charities, Help Refugees and Justice4Grenfell
Some info about the latest issue:
Following the success of issue 4 - which explored humanity's impact on the environment - Hate zine returns with the Love issue.
This issue examines the nuances of human attachment and the liberation that comes with loving honestly, set against the social and political context of today. Artists, photographers, writers, and poets delve into the mundanity, madness, and beauty found in relationships, celebrating the unconditional love shared between families, and reiterating the joys and necessities of friendship.
Features include interviews with Help Refugees, Objectum Sexuality, and Romance FC, all seeking to inspire readers to see themselves not as isolated individuals, but people possessing power and agency as part of a bigger collective.