---
Buy Tickets
Ticket Type
Price (£)
Fee (£)
Quantity
---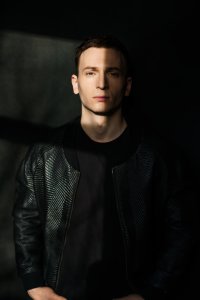 Dear friends,
We are happy to present The Motans and Live band at The Alice on 13th of October 2018.
The Motans este o formație muzicală din Republica Moldova. Band-ul este format din solistul Denis Roabes, Damian Rusu - Chitara, Ali Said - Tobe, Matei Capitanu - Bass. Trupa a fost înființată în orașul Chișinău, The Motans combină mai multe stiluri muzicale printre care, cele mai recunoscute sunt pop. Au scris hituri de top în România,[1] precum Versus, August, Weekend, 1000 RPM, care au ocupat primul loc în toate topurile muzicale din România și Republica Moldova.
Doors open at 9pm, the live performance starts around 11:30pm.
Meanwhile our DJ will entertain you well with top Romanian and world music - hits only.
Please buy tickets in advance on time and at the best price!
Age restriction - 18+ only! ID required!!!
The tickets are not refundable!
More information:
07595589485