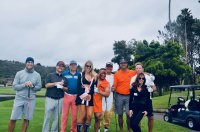 It's hard to believe it's already time for our 7th Annual Charity Golf Tournament! The theme is "Retro-Caddy," so break out your plaid pants! The day will be jam-packed full of fun:
- Registration at 9:30am
- Taco, Slider and Drink Welcome Bars
- Silent Auction
- Golf Clinic 10:30am
- Board & Brew Lunch
- Epic Golf Day at 11:30am
- Cocktail Party 4:30
- Raffle 5:15pm
- Plus: SDSU Aztec Girls & Monty, Photo Booth, Red Bull Girls w/Free Redbull, 067 Slider Bar, "Bet on the Pro," and more!
Over the years, participation from sponsors and donors like you have helped us grow our foundation into what it is today. Every dollar we receive goes directly into helping people with paralysis learn how to live independently again. Most of our recipients have been relegated to living in long-term nursing facilities for the rest of their lives after suffering a catastrophic spinal cord injury. They are strong-willed individuals who are determined to reclaim their freedom and who have the desire to live their lives to the fullest.
Together, over the past 7 years, we've:
- Raised over $400,000
- Funded 3 Freedom Homes
- Provided a "new life" for over 20 quadriplegics
- As of July this year opened up a new Freedom Home Campus, which already has 2 graduate mentors and 2 recipients all moved in! They're all currently working hard, and we're seeing how our independence training model fosters support, education, and growth.
We need your assistance to keep us going all year long, and to continue growing so we can help as many people as possible. Every registration transforms someone's life. Join us in turning hopelessness into hope...and have fun doing it!
Can't make the tournament? You can still help us by making a donation.
Just head on over to freedomtolive.org/donate


Thank you for all of your support! See you there!
We also want to thank all of our amazing sponsors--without you, none of this would be possible!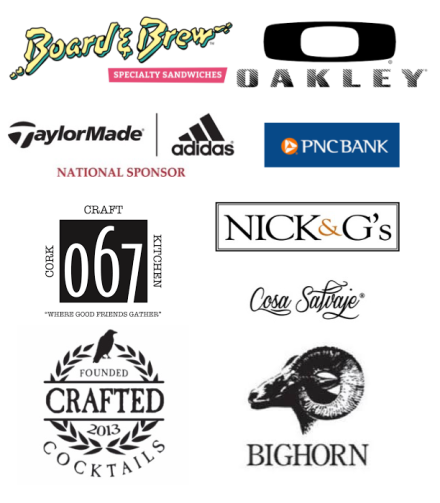 Donations Provided: Board & Brew - Lunch & Hole Sponsor, Taylor Made Golf - Donated 1200 Golf Balls, Cafe 067 - Slider & Vodka Bars, PVC Bank - Taco Bar, Bighorn - 2-Day Golf Weekend, Mark Johnson - Tequila Bar, Crafted Cocktails, Nic & G's - Hole Sponsor