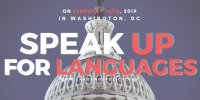 :::UPDATES:::
Registration Closes February 1, 2019



###

WHAT IS LANGUAGE ADVOCACY DAY?

Organized by the Joint National Committee for Languages (JNCL), Language Advocacy Day (or LAD for short) brings together representatives of the Language Enterprise from all over the United States concerned about  the state of language learning in this country. -----> ORDER YOUR TICKETS NOW! 
Hurry: Registration Closes On February 1
LAD connects YOU with federal policymakers in Washington, DC. JNCL's mission is to set you up for success: we schedule 100+ of Capitol Hill meetings , prepare briefing materials for you and the Capitol Hill staff to discuss, and provide coaching and insights for navigating Congress.  
LAD also connects YOU with language leaders in the fields of education and business for roundtable policy discussions (new in 2019) on issues affecting the field today. 

###
WHO CAN ATTEND?
JNCL encourages all to participate in our democratic process: language teachers and administrators at any point in their career, and new or veteran language advocates. Our goal is FULL REPRESENTATION from all states 50 states to paint a complete picture of the importance of language education in the 21st century. 
###
WHY SHOULD I ATTEND?
If we don't tell our story, who will? Advocates keep coming back each year to establish personal relationships with policymakers. Our representatives need to know, as one attendee put it, that "language learning is not simply an elective." It is critical for job growth in 21st century economy, national security, and social justice.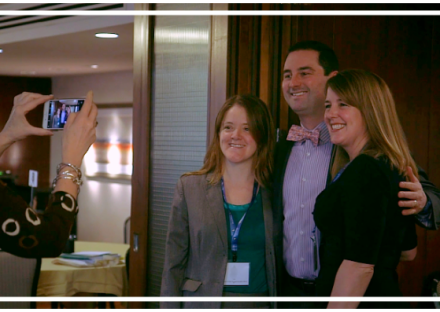 ###


HOTEL INFORMATION
YOU MUST RESERVE BEFORE JANUARY 15! Please contact us if you have any questions. 
Book your room through our REDUCED RATE reservation block at the Hyatt Regency on Capitol Hill, conveniently located near the Capitol Complex and Union Station.  All events except for Congressional and other off-site meetings will take place at the hotel. 
Book your stay at the Hyatt Regency on Capitol Hill
You MUST enter the following dates: Check-in 2/13, Check-out 2/15. If you would like to extend your stay, please send an email to Trey Calvin (tcalvin@languagepolicy.org) with the desired dates. 
Apart from office meetings, all events during Language Advocacy Day will take place at the Hyatt Regency Hotel, unless otherwise noted. 
NEED A ROOMMATE?
Contact Trey Calvin via email (tcalvin@languagepolicy.org) to add your name to the roommate list.

###
NEW THIS YEAR: STUDENT TICKETS!
In an effort to encourage the next generation to take action, we are offering a new "Student Ticket" starting this year! "Student Tickets" are available to current and full-time students of an accredited undergraduate or graduate program.

###
Interested in Sponsorship Opportunities?
VIEW 2019 SPONSORSHIP OPPORTUNITIES | CLICK HERE TO REQUEST MORE INFO