---
Buy tickets
Ticket Type
Price (£)
Fee (£)
Quantity
---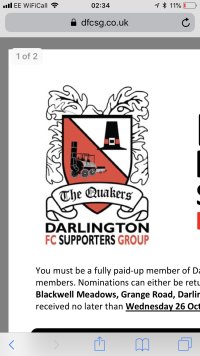 On Saturday the 20th of October DFCSG are planning to host a Race Night to raise funds for OUR FOOTBALL CLUB. The venue is Holy Family Social Club, Prior Street, Cockerton, doors open at 7.30 for a 8.00pm start.
Tickets for the event will be £5 per person and will be strictly over 18's only, as we will providing our own bar with beer, cider and wine and soft drinks which you can buy during the night.
The premise of a Race Night is very straight forward: there are 8 horse races which have been recorded and will be played during the night. Before a race starts people place bets on a horse (8 horses per race) for £1 per betting ticket. The race is played on the big screen and the those who bet on the winning horse will win cash depending on the relevant odds.
For more details visit: www.dfcsg.co.uk