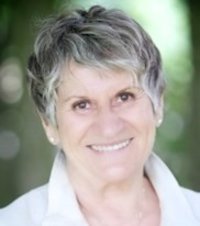 Two-day retreat with Elsie Spittle in Tønsberg, Norway, June 2019
The Three Principles Sydney Banks shared with the world came alive for him during a profound epiphany that he always said was a "simple insight". He talked about his revelation as "the secret to life". He talked about Mind, Consciousness, and Thought as "spiritual gifts" that are within us all, that are our divine birthright. He said that these gifts gave humanity the power to create their experience of life.
This was beyond the imagination of many. To consider that we had the power to create our reality moment to moment was beyond the traditional modalities of mental health. This consideration opened the door to new insights that we are the Principles in action. This is a transformative realization for humanity.
How do insights come to life? Where do they take place? How can we open the door to more insights? To explore these questions and delve deeply into our True Nature, and into discovering how we are always mentored by Mind, please join us in Norway in June 2019.
Whether you're new to the Three Principles paradigm or familiar with the understanding this living Truth offers, there is always more to learn. So, come and join us in exploring the fascinating inner world where the Three Principles of Mind, Consciousness, and Thought that underlie the human experience reveal our capacity to change our world from the inside-out.
Elsie Spittle has been an internationally recognized trainer and consultant for over four decades. She is one of the few people who knew Sydney Banks, originator of the Three Principles, before he had his profound insight, and who stuck by him, despite her own early strong resistance.  Elsie had the privilege of receiving "on the job" training directly from Mr. Banks, travelling with him to address mental health practitioners, educators, and others seeking a deeper understanding of life. 
Elsie is the author of 5 books:
The Path to Contentment

Nuggets of Wisdom

Beyond Imagination – A New Reality Awaits

Our True Identity… Three Principles

Wisdom for Life
Read more about Elsie and her work on her own web-site: www.3phd.net/

The venue
The event will be held in the beautiful coastal town of Tønsberg, just over an hours' drive from Oslo and just 20 minutes from Torp Sandefjord international airport, which is easily accessible from most locations. Oslo Gardermoen Airport is 1 hr 45 min by train. Quality Hotel Klubben is located at the waterfront, just off the boardwalk that runs alongside the harbor.  The area has a number of nice restaurants and cafes for lunch and dinner.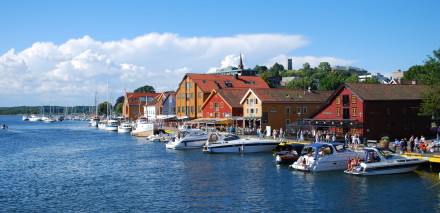 Tønsberg is a picturesque coastal town in the southern part of Norway
Accommodation
We have reserved a number of rooms at Hotel Klubben to a special retreat rate:  Single room incl. breakfast is NOK 990,- per night.  A double room is NOK 1190,- per night incl. breakfast for two people. More information about the venue: Quality Hotel Klubben 
To obtain this rate, reserve your room directly from our contact person at the hotel: Anita Nordby 


Participation fee
The cost for joining the retreat is NOK 3 000 per person.  Coffe, tea and some refreshments will be provided at the event.  Accommodation and meals is to be organized and purchased individually.  
Limited number of participants: Please note that this retreat has a limited number of participants, so it is advisable to book your place early on.