---
Buy tickets
Ticket Type
Price (£)
Fee (£)
Quantity
---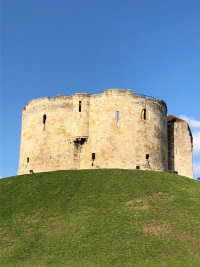 The 2019 UKPTS Conference "Trauma, Attachment and Compassion" will be in historic and beautiful York on Thursday 28th Feb and Friday 1st March 2019.

Planned to be a truly enjoyable and memorable experience, our two-day UKPTS 2019 Conference will bring together clinicians, academics, experts by experience and policy makers to discuss the latest developments in Psychological Trauma.
Presentations, workshops, the Arts and Theatre will address our conference themes of Attachment & Compassion. Facilitators include Deborah Lee, Vittoria Ardeno, Chris Holman, Dominic Murphy, Kirsty Cunningham and Andy Watson, among others.

The excellent food and beverage provided will reflect a Yorkshire/York theme, and may contain Chocolate and Gin (alternatives would of course be available).
The venue is in central York offering convenient rail connection and a choice of accommodation at venue or within short walking distance.

A  full conference flyer including the programme can be found here.