---
Buy tickets
Ticket Type
Price (£)
Fee (£)
Quantity
---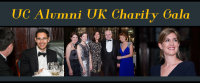 The presidents of the University of California Alumni UK Networks request the honour of your presence on Saturday the 30th of March 2019 for the
4th Annual UC Alumni UK Charity Gala
Spend an elegant evening in the grand Mountbatten room at The Royal Automobile Club on Pall Mall. University of California alumni from all 10 campuses will be joined by parents, students and friends for a dazzling night that includes a sparkling reception, 3-course dinner and dancing.

Guests can also participate in the silent auction and raffle prize draw, with all proceeds going towards UC student scholarships.
Keynote Speaker: Ann Callison (UCLA), Managing Director and Global Head of Strategic Initiatives for Operations at Morgan Stanley

Donor Speaker: Richard Simmons, CBE (Berkeley Haas), Executive Chairman of BPP Education Group 
Dress Code: Black Tie
We look forward to seeing you there! 

___________________________________________________________________________________________________________
About Ann Callison
Ann is a Managing Director at Morgan Stanley. She is both Global Head of Strategic Initiatives for Operations, responsible for robotic process automation, cognitive technology applications such as machine learning, as well as Business Engagement Lead for the Firm-wide Agile Transformation Program. She earned a B.Sc. in Biology from the University of California, Los Angeles and an M.B.A from New York University in Management and Organisational Behaviour. Read more about Ann on our website >>

About Richard Simmons CBE 
A former Senior Partner of Arthur Andersen, Richard served as advisor to a number of Government ministers between 1979 and 1997. He was awarded the CBE in June 1995 for political and public service. He earned his MBA from the University of California, Berkeley, Hass School of Business in 1972. Read more about Richard on our website >>

If you would like to sponsor a table or donate an item to the silent auction, please contact the Planning Committee Chairs (Claire Frost cafrost@gmail.com or Victoria Frost victoria.frost@gmail.com).