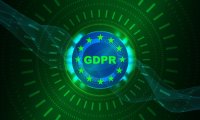 Introduction
This course summarises all the recent developments in respect of both the GDPR and the Data Protection Act 2018. Delivered by a highly experienced presenter, Keith Markham, in a succinct fashion, delegates leave the session better informed and equipped to deal with this ever-evolving area of practice. This course  also summarises the key changes to the existing regime being proposed by the Government in its current consultation, 'Unleashing Data's Power', which closes on 19th November
Aims:
• To equip participants with an update on recent developments in relation to the key provisions and requirements of the GDPR and Data Protection Act 2018 (DPA)
• To engage participants in applying the rules to typical scenarios
Topics include:
UK GDPR v EU GDPR
 What are the differences between them and which applies to UK controllers?
 Do UK controllers need to appoint a representative in the EEA?
 To what extent can representatives be liable?
International transfers
 EU Adequacy decision in respect of the UK
 New EU standard contractual clauses
 ICO consultation on international data transfer agreements
Age-Appropriate Design Code
 To whom does it apply?
 What changes need to be made to ensure compliance?
Direct marketing
 What is the latest position in respect of the E-Privacy Regulation?
Compensation
 Can compensation be awarded in respect of 'loss of control over personal data'?
 What is the latest position on the Lloyd v Google case?
Enforcement
 What fines have been levied in other jurisdictions?
 What enforcement action has the ICO taken to date
Proposed changes

 Changes to the accountability framework
 Removal of requirements to appoint a DPO and carry out a data protection impact assessment
 Extend the GDPR enforcement regime to breaches of the Privacy and Electronic Communications Regulations 2003
 Extend the soft opt-in to non-commercial organisations
 Removal of the rules on automated decision-making and profiling (Article 22)
 Changes to the threshold for reporting security breaches
 Removal of consent requirements for website cookies

Pricing for the recorded course : £149 + VAT 
Keith Markham qualified as a Solicitor in 2001 and now works as a freelance training consultant. Initially working in private practice, in 2004 he moved in-house at the BGL Group, a major insurance intermediary. During his time there Keith advised extensively on all areas of data protection. In 2007, Keith joined BPP Professional Education, and worked there as both an in-house lawyer dealing with data protection and commercial contracts and also as a presenter of training courses before ultimately deciding to specialise in delivering training and becoming a freelance training consultant in 2009. Drawing on his considerable experience Keith has designed and delivered a wide variety of training on topics relating to data protection and commercial law to lawyers and non-lawyers alike. He is also currently involved in a number of GDPR compliance projects.
The Legal Training Consultancy
The Legal Training Consultancy is a full-service training consultancy with a large portfolio of conferences, courses and trainers. You can find out more here: www.legaltrainingconsultancy.co.uk. We have been responsible for putting together a vast number of law and tax related conferences, webinars, seminars, videos and e-learning modules. Altogether more than 1900. We can, for example, offer follow-up in-house training on all aspects of data protection