---
---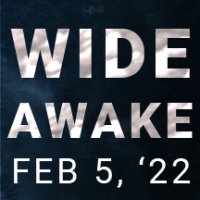 Critical Race Theory ("CRT") has reached critical mass. Throughout society we are seeing the effects of sin in a fallen world in its attempt to topple institutions and reach "wokeness" and obtain "equity". The Church is now being infiltrated left and right with terms incompatible with the Biblical gospel. Now, more than ever, we as believers in Christ must be awakened to these threats and reminded of Paul's words in his letter to the Thessalonians, "So then let us not sleep, as others do, but let us keep awake and be sober" (1 Thessalonians 5:6).

What is CRT and Wokeness, and why should it matter to the Christian?


 


Is the term "social justice" biblical? What is biblical justice?


 


How can families protect our children and their schools from being hijacked in the name of "diversity"?


 


My employer is mandating trainings on anti-racism — what does this mean and how should I respond?




Modern giants in this subject area, DARRELL HARRISON (Just Thinking) and PHIL JOHNSON (Grace to You) bring their expertise to a special summit crafted uniquely to these topics. Both will be on-hand to give a biblical defense of the Christian's response, presenting a straightforward plan of attack so the Church is equipped to "destroy arguments and every lofty opinion raised against the knowledge of God, and take every thought captive to obey Christ" (1 Corinthians 2:10).
"WIDE AWAKE: Addressing CRT and Wokeness for the Believer" will be a content-rich format aimed at educating believers on the dangers of this new religion of race-infatuation and providing real-world application and practical encouragement. Hosted by Grace Bible Church (The Steadfast Bible Conference), this event is open to anyone interested and includes lunch as part of your registration.
LOCATION
Grace Bible Church of Bakersfield
5207 Young Street 
Bakersfield, California 93311
learn more at www.gbcob.org
MEN: We want to see you on Friday (February 4) for a night of discussion and fellowship. We'll talk about how these topics need to be addressed in the home and workplace, and how we as believers must stand guard against this sinful methodology attacking the family, the Church, and society. Fathers- bring your teenage sons for a discounted rate!