---
---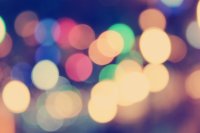 Tuesday 8th February 2022: CLWCA Economics Dinner with Roger Bootle
We are delighted that the economist, broadcaster and Daily Telegraph columnist Roger Bootle will be joining us as Guest of Honour at our 2022 Economics Dinner. 
Roger will speak on on 'What should a Conservative Economic Policy Be?' during the Dinner. 
The Dinner will be held in a Private Members' Club in St. James's. 
Reception from 6.30pm, sitting down to Dinner at 7pm. 
Tickets include a glass of wine on arrival and three course dinner with wine or soft drinks. 
Standard tickets: £95
Premium Tickets: £200 (limited availability)  
Venue details will be confirmed to attendees 24 hours beforehand.
All ticket sales are subject to our standard terms and conditions, which you can read here.