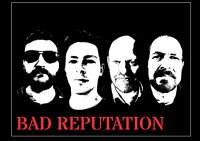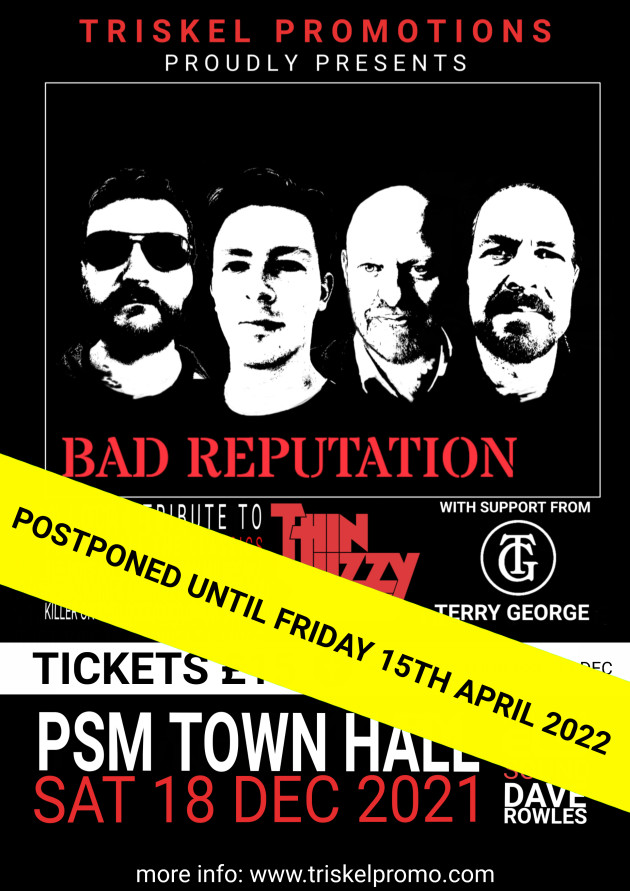 The Boys are back in Town (Hall.Actually thats technically not accurate though they've all played there before just not in this incarnation) 
Triskel Promotions are busy putting together an exciting weekend of Classic Rock with the debut performance at Port St Mary Town Hall of arguably the first local Thin Lizzy tribute band. 
Bad Reputation, named after Lizzy's 8th album, are a solid 4 piece combo comprising 4 well known, respected local musicians. 
David Cohen bass and vox, Kev Cleator and Alex Duke on lead guitars with John Cleator replicating the great Brian Downey on drums. They pull their setlist from albums that featured classics like Still In Love With You, Whiskey In The Jar, Jailbreak, Boys are Back In Town and of course their signature song Bad Reputation. Whilst no strangers to both the town hall or to playing live,this will be their biggest show to date. 
The town hall has boasted great shows over the years including Davy Knowles, Nick Barlow, Psychoholic,The Strypes and the much lamented GASP. The date for the calendar is now Good Friday 15th April 2022.
Support comes form multi-talented TERENCE GEORGE. 
ELS and DAVE ROWLES will provide sound and lights for a cracking night of wall to wall hits. 

Online tickets for the show are available now via the Facebook Event BAD REPUTATION PSM  .
Price £15 will incl booking fee and relevant taxes
More info at www.triskelpromo.com