---
---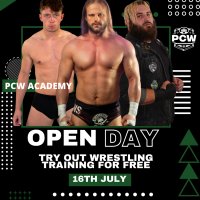 Join the PCW Academy
We welcome new starters on the 1st of every month and your classes are Tue and Thur. 
Our new starters induction lasts two months and costs £100. 
White-Collar is a £50 deposit towards your tickets with the rest payable asap. You are given 20 tickets to sell and the training is free if you sell all your tickets. 
This covers you for classes every Tue & Thur 7.30pm - 9.30pm at our Academy 31 St Marys Street Preston. We also have other extra sessions we do include which we call open sessions where our students just go down and practice off their own backs in the academy.