---
---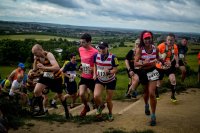 Part of the Trail Outlaws Urban Trail Series. The Penshaw 10k is set on the fantastic trails surrounding Penshaw Monument and the River Wear.

This race has everything you would want in a Trail Race. Great views set on lovely trails.
We describe the route as undulating, some that have actually taken part in the race, go as far to say that this course is brutal for a 10k!

If your entry includes optional cancellation cover, you will be able to claim a refund of the entry fee, minus cover charge up to 24 hours before event. No refunds will be offered if you do not take the cover. You are able to transfer your place to another runner in the same event, up to 3 weeks before the event.
Further details can be found on the race website:- https://urbantrails.co.uk/penshaw-10k
This race also has great facilities for the whole family. Herrington Country Park has a children's play area, woodland walks and fun trail walks. There is also a great cafe and an ice cream van on the park as well.