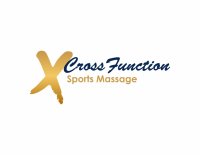 Part of the CSMA specialty certificate for live hands-on training. This course can ONLY be taken AFTER the online courses of Foundations of Sports Massage, Sports Massage 101, and Sports Massage Sideline (or live course) have been completed. We will be reviewing these components in this class.
This class is exceptional for those interested in the intricacies of sport, whether that be working for a team, have clients who participate in sports, or performing massage at running or local sporting events.
60% lecture/40% hands-on.
www.crossfunctionacademy.com for full CSMA program information
The first section of lecture will include studying general sport movements, specific muscle function, body mechanics, and learning to assess posture and movement irregularities. We will discuss how to appropriately apply pre-event massage, post-event massage, when to massage or what to look for to refer to a doctor or athletic trainer. Scope of practice is also addressed in this section. The second part of the course is hands on learning, by creating proper movements and feeling personal body mechanics along with assessing real-time movements from the group and instructor. Linear motions, lateral motions, and other movements found in general sports such as soccer, running, football, basketball, or volleyball. Massage techniques will be incorporated within movement assessments and training to target and address specific conditions. Class performed in a learn, see, do, format utilizing both lecture and hands-on experience.​ 
All participants must have current licenses, and dress in comfortable clothing including sports bras for females, and lightweight t-shirts or tank tops for everyone, as well as wearing workable shorts such as running or basketball, staying clear of bulky waistbands. 
Please bring: layered workout clothing as we will be outside for some activity, a set of sheets for the table, and standard fragrance-free massage lotion.