---
---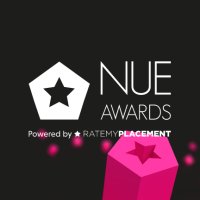 Brought to you by RateMyPlacement.co.uk, we're delighted to bring together employers, students, universities and agencies from across the UK to recognise all of your incredible achievements within undergraduate employability.

The Awards are planned for a face-to-face event on Friday 4th March (Covid permitting!). To ensure you all feel safe, we will ask you to show that you're double vaccinated or that you have a negative lateral flow test within 48 hours.
Your ticket includes:
Inspirational speakers from the industry (to be announced shortly!)
Exclusive presentation from our Special Guest Speaker...Hannah Mills MBE. Hannah is the most successful sailor in Olympic history. She won a silver medal for Team GB with her crew Saskia Clark in the 2012 London Olympics and won gold in the same event at the 2016 Olympics in Rio de Janeiro. She successfully retained her Olympic title with new partner, Eilidh McIntyre in Tokyo 2021. 
Lots of delicious food and drink to keep you going throughout the day.
We can't wait to celebrate in person with you all...it's been too long!
If you have any questions at all please don't hesitate to get in touch. See you all on the 4th March 2022.
The NUE Awards Team x