---
---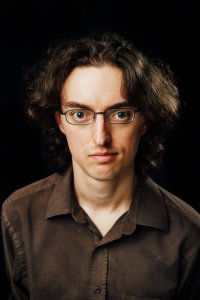 Big Mouth Stokesley
Starring: MC Dave Twentyman, Peter Brush, MC Hammersmith and Elaine Robertson
Friday 28th January
Stokesley Town Hall
Tickets: £15.00 (Bring Your Own Bottle)
Doors: 7:30pm / Show: 8:15pm / 18+
Please Note Friday date for this month!
MC Dave Twentyman is upbeat, cheery, down to earth, friendly, warm, quick on his feet…just some words that have been used to describe one of the most naturally funny comics on the UK comedy circuit today.

He has performed at a number of music festivals such as Leeds, V Festival and Download and is one of the few modern comedians who proudly features on the Blackpool Comedy Carpet featuring the names of comedy greats from past and present and a huge honour for any comic.

"Thoroughly impressed, best I've seen in ages. Great warmth and style" Dave Spikey

A highly distinctive performer and deft writer of finely crafted jokes, Peter Brush unassumingly takes the stage with his slight bespectacled frame and scruffy hair, before consummately conquering it with an arsenal of razor sharp quirky one-liners and peerlessly original routines, all delivered in an amusingly awkward fashion.

"Yorkshire's answer to Woody Allen" Harrogate Advertiser

MC Hammersmith performs improvised hip hop comedy. He is a freestyle rapper – he raps spontaneously, unscripted, with absolutely no preparation. The lyrics and rhymes of his raps are 100% improvised and based entirely on crowd suggestions.

He takes stories and suggestions from audience members, then raps about them at lightning speed. Mind-blowing, hilarious, and completely different every single time, MC Hammersmith is the world's leading gangsta rapper to ever emerge from the ghetto of middle class white west London.
"The funniest rapper in the world!" Culross Fest
"An exceptionally dazzling performance… utterly enthralling!" The Skinny

Comedian in the middle is Elaine Robertson.

Line-ups subject to change. Not for the easily offended.
Bring your own bottle. No corkage charge. Glasses and openers provided