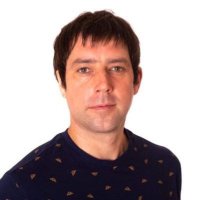 Big Mouth Stokesley
Starring: MC Danny Mcloughlin, Mike Newall, Rob Deering and Jenny Hart

Saturday 26th February 2022
Stokesley Town Hall
Tickets: £15.00 (Bring Your Own Bottle)
Doors: 7:30pm / Show: 8:15pm / 18+
Sharp material and quick wits have seen Big Mouth favourite Danny McLoughlin firmly establish himself as one of the country's premier comics and most sought after MCs.
"Danny McLoughlin is a class act. His innate comic timing, insightful digressions and ability to think on his feet puts him alongside the most talented and genuinely funny comedians." – ThreeWeeks
Mike Newall is a charming and laid-back comedian with well-crafted jokes and a wonderful dry delivery. This is observational comedy at its best with razor sharp timing combined with a keen sense of dark sarcasm.
He most recently appeared on Britain's Got Talent where he impressed the judges so much that Simon Cowell said it was like an Oasis concert where the music ran out and Liam decides to tell a few jokes!
Manchester has had more than its fair share of comedy heritage over the years and he is without doubt the latest smooth talking, globetrotting Manc export and could even go on to become the greatest. Mike has that rare knack of being like the boy the next door but with huge star quality. He's like your best, most humorous friend – only funnier!
"Storytelling comes easy and the laughs are sharp...off-beat surreal and clever observations" The Edinburgh Reporter
"Well-crafted jokes, great call-backs and a wonderfully dry delivery." Three Weeks
Rob Deering performs stand-up comedy with music, using a guitar, a loop pedal and his voice to create impressive rock and pop soundscapes – and do jokes, of course. His career started with a bang reaching the finals of the BBC New Comedy Award and the Hackney Empire New Act of the Year Competition. He has become a regular at the Edinburgh Fringe festival and gigs across the world.
"One of the leading stand-ups of his generation" – Time Out

Comedian in the middle, award-winning Jenny Hart, can be described as "Joyously Wrong & Infinitely Dirty, Lusciously Dark & Often Quite Flirty"

Line-ups subject to change. Not for the easily offended.

Bring your own bottle. No corkage charge. Glasses and openers provided