---
---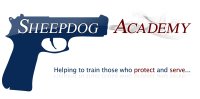 This four-hour seminar is a MUST for all current and retired LEOs and explores the 45 plus court decisions which impact the rights and responsibilities of qualified current and retired LEOs under the Law Enforcement Officers Safety Act of 2004 (commonly known as "H.R. 218" or "LEOSA") as amended by the Improvements Act of 2010 and 2013. Attendees will reduce their off-duty risk of being arrested and their on-duty risk for civil liability by learning who can carry, what firearms can be carried, when firearms can be carried, where they can and cannot be carried, why they may be carried, and how firearms must be carried under LEOSA.

Please note that there will be a break for lunch halfway through the seminar.  
Lunch will be provided, but please be advised that we cannot accommodate for special diets or requests. Thank you.
Early-bird pricing until March 9, 2022.