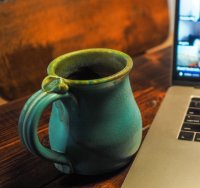 Practitioner Directory Registration
This page is for graduates of our in-person trainings who would like to advertise in our practitioner directory. 
https://kundalinibodywork.com/practitionerdirectory/

For the access code to advertise in our practitioner directory please email the following to support@kundalinibodywork.com
Your bio 
Professional links, websites, and phone/WhatsApp number to be advertised
Minimum 1, preferably 3 high resolution photographs of you
Details of professional insurance if necessary/appropriate for where you work
You can either rate your self on these following 8 points or ask Elliott to rate you from your last training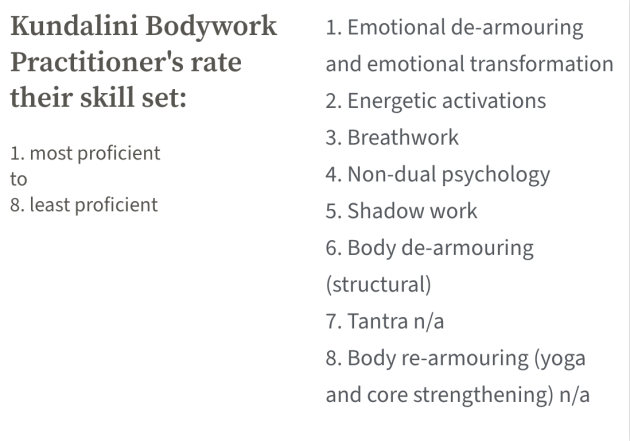 Kundalini Activation practices have become very popular which can have both positive and negative effects. It's a part of what we teach in Kundalini Bodywork but not the main focus. Our main focus is in holistic, transformative therapy, integrating the heart, mind and sex, with Tantric teachings, non-dual psychology, de-armouring and similar other practices. Some practitioners in our directory do not offer activation work at all, while everyone in our directory should feel compotent to support, or be able to know their limits and refer appropriately others having negative experiences after any kind of Kundalini or energetic activation practice or an actual early Kundalini rising.
The WhatsApp Practitioner support group and online students calls are also a great support, to ask questions and share your experiences. Elliott is always available to support practitioners the directory, as our many of the other more experienced practitioners.  
Also included:

Growing resource folder, consent forms, marketing information, exercise sheets to use with clients, archive of past group calls
Booking system to maintain clients, grow your practice through word of mouth and attain good reviews and positive feedback
Please note:

We may cancel or suspend practitioner directory listings at any time, and we take all complaints and quality control of the site seriously. 
Our fully certified practitioner training year long program is still being developed and everyone in the directory will be encouraged and supported to join. 
Advertising in the Practitioner Directory is $300 for the year

Access code
For access codes please email your application to support@kundalinibodywork.com

You are also welcome to email and ask if we are likely to approve you registering before creating your whole profile as your final application. We do not accept everyone into the directory, as sometimes further eduction and training is needed. 
Student calls schedule
Dates and times of student calls are set three months in advance by a voting poll to find the best times for everyone. To view current dates please check the WhatsApp group.