---
---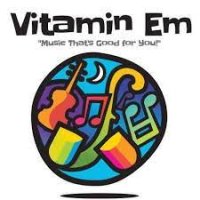 Berkeley Chamber Performances is excited to welcome Vitamin Em to our series on Tuesday, January 11, 2022 at 7:00 p.m at the Berkeley City Club. 
Vitamin Em, an eclectic group of strings, accordion, bassoon, and percussion, was formed in 2015 by Grammy®-nominated and award-winning musicians from around the Bay Area. They are serious about having fun! Vitamin Em's members, are steeped in an abundance of musical traditions – jazz, funk, blues, Klezmer, indie, rock, Balkan, fiddle, classical and bring a wealth of experience, creativity, and fearless improvisation to each performance.
For those who are not comfortable attending an in-person concert at this time, we are also offering a virtual option for you to view the concert online at a time of your convenience between January 21 and January 31. 

COVID-19 PRECAUTIONS AT THE BERKELEY CHAMBER PERFORMANCES: 
All in-person audience members will be required to present a photo ID and proof of vaccination, as well as remaining masked the entire time they are at the Berkeley City Club.
Groups of ticket holders will be separated from other groups. For instance, if you purchase three tickets, you will be ushered to a pre-arranged seating group of three seats that is distanced from other groups of seats.
No refreshments will be served. 
We look forward to seeing you in 2022!