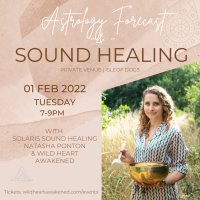 Natasha Ponton of 'Solaris Sound Healing' joins Wild Heart Awakened 
to bring you an evening of relaxation, rejuvenation, and deep inner healing...
Tuesday 1st February 2022
7pm - 9pm
Isle of Dogs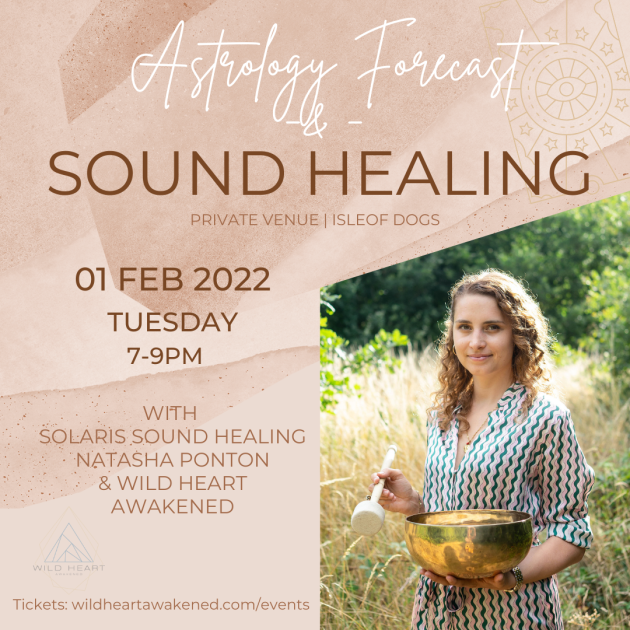 Do you find yourself feeling anxious? Tired?
Or sometimes, just overwhelmed from modern life?
Sound healing helps to de-stress and relax by bringing us back to our own rhythm and beat...
so we can enjoy our life with ease and flow.
...
90 Minute Sound Healing Workshop with Astrology Forecast
- What's involved? -

The evening will begin with a current astrology forecast delivered by Tasha, followed by a brief introduction to sound healing, and information on how it can help you in this modern world.

Tasha will then take you on a blissful journey into deep meditation with a relaxing and rejuvenating sound healing experience where you're invited to find comfort, inner peace, and let go of the day as you absorb the vibrations. here will be time for questions and a short share circle the evening comes to a close.
...
19:00 Arrival 
19:15 Workshop Begins...
Introduction to Sound Healing & Current Astrology Forecast
Journey into Sound Healing Meditation
20:45 End of Meditation & Share Circle
21:00 Event Ends

At the end of the 90 minute workshop, Samantha Kelsie will invite you to share your experiences in a short share circle. This is optional, and you are only invited to speak if you wish to.
...
-  Natasha Ponton & Solaris Sound Healing -
Tasha is a transformational sound healer, tarot reader, and meditation facilitator, she has a passion for wellness and helps alleviates her clients from stress, anxiety, depression, fear, and pain, often from unresolved trauma...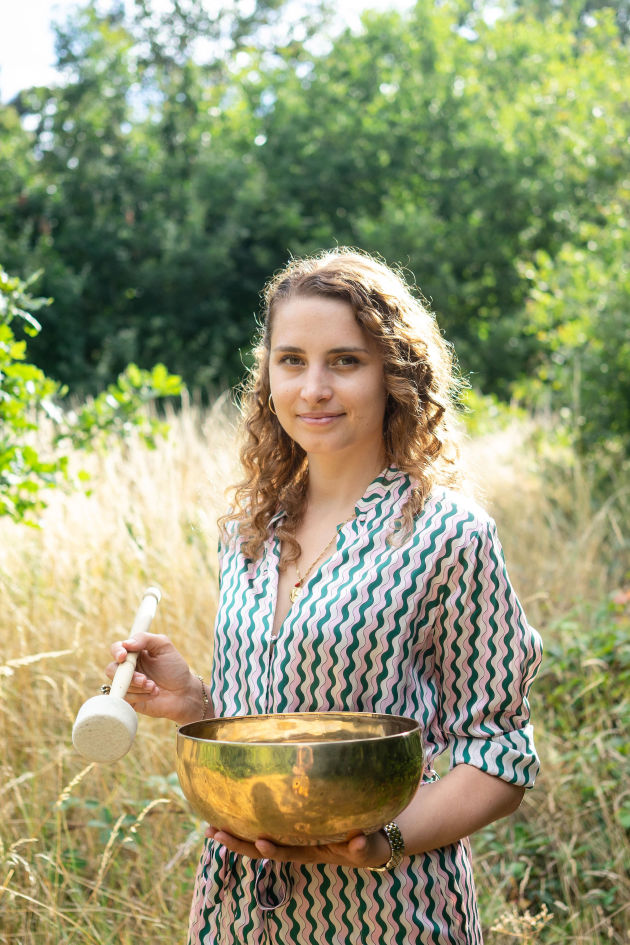 Tasha is a Level 2 Certified Sound Healer, has a Diploma in Sound Therapy, and is the founder of holistic business: Solaris Sound Healing. She combines sacred sound, meditation, and tarot card reading to expedite her clients' transformational healing experience. Tasha works one to one with her clients and also hosts group events and sound baths. Sound, Tarot card reading, and meditation are core elements of her business as well as astrology, which is weaved into her work. In her sound healing practice, Tasha uses Himalayan Singing Bowls, Tuning Forks, Drums, and additional instruments to create a relaxing and rejuvenating experience. Tasha's supportive and grounding nature creates a safe space to facilitate healing and personal development.
Follow Tasha on Instagram: @solarissoundhealing
Website: https://www.solarissoundhealing.com/
...
Samantha Kelsie is the creator of Wild Heart Awakened.
She is a self confessed energy enthusiast, and intuitive light worker, and a licensed facilitator of Chakradance in London.
To find out more, visit: wildheartawakened.com or follow @wild.heart.awakened on Instagram.
Venue: The event will be held in a private residential space in Isle of Dogs (London).
The venue is a 10 minute bus ride from Canary Wharf (Jubilee & London Overground) or a 6 minute walk from Mudchute (DLR).
The full venue will be sent to participants via email 48 hours before the event.

Please bring:
- Comfortable layered clothes
- Yoga mat
- Blanket or Towel to keep you warm 
- A bottle of water
- A notebook to journal your insights (optional)

Ticket price: £25

Cancellation Policy:
Full refund (minus booking fee) available up to 48 hours before the event.
Cancellations within 48 hours of the event will not receive a refund.
Please note: This event will take place in a private residential setting. We ask you to be respectful of our neighbours both on arrival, during, and on departure from this event.
THIS EVENT IS INTENDED FOR 'WOMEN ONLY' & IS OPEN TO ALL WHO IDENTIFY AS FEMALE.
This event is strictly NO ALCOHOL & NO DRUGS.
Spaces are limited to 10 participants.
If you wish to join us, please email Samantha direct on info@wildheartawakened.com or send her a DM on Instagram stating your interest in the event. Upon successful application, Samantha will send you an access code to secure your ticket.

...

Want to hear about other events by Wild Heart Awakened?
Join Samantha's mail list by following this link - you'll also receive a 'Beginners Guide to the Seven Primary Chakras' as a thank you gift for joining!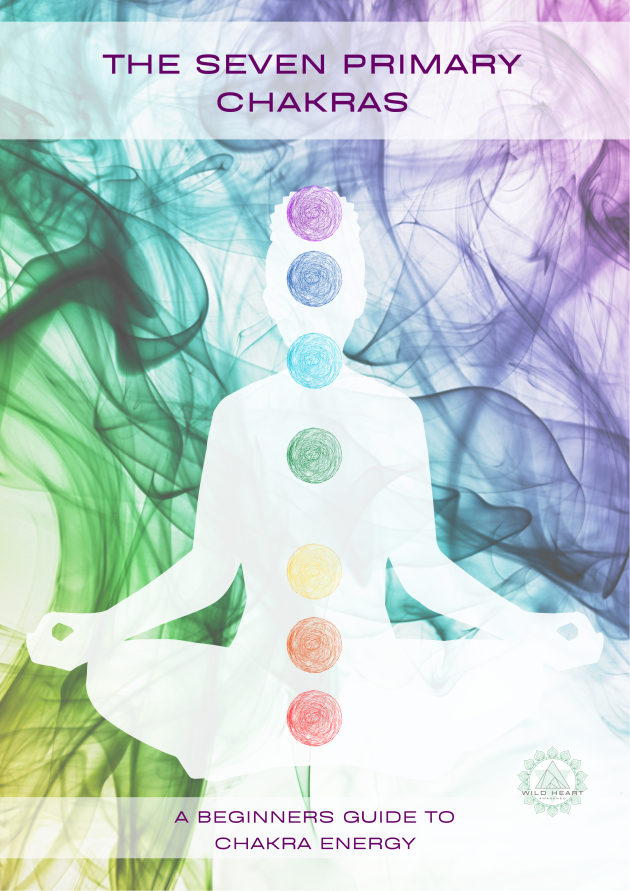 NEED HELP OR LOST YOUR TICKET?
Contact the event organiserBook My Place