---
---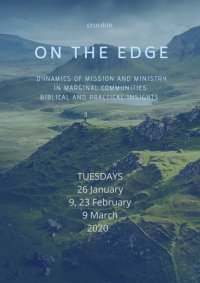 On the Edge - examines the dynamics of mission and ministry in marginal urban and rural communities and offers biblical and practical insights.
Each module will consist of six online sessions, once a week with a mid-module break.
7pm Wednesdays 2, 9 and 16 February, 2, 9 and 16 March
Course costs: It costs around £80 per person to run each Crucible module and we recognise that for some this will be too much, whilst others will be happy and able to pay more. We don't want anyone to be excluded so please pay what you feel.