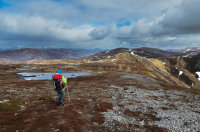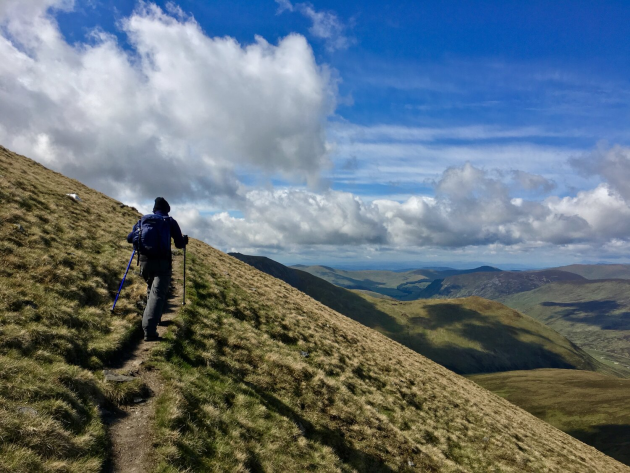 Support Clan this summer by taking on this unforgettable challenge in the Scottish Cairngorms on Sunday the 3rd of July 2022. We have 2 guided walk options available which provide a different challenge based on ability. Please read below information on each hike, and select carefully when booking which you would like to join. 
Each walk has limited availability in order for you to have a great experience and to minimise the impact on the environment so bag your tickets now to avoid disappointment.
Registration only £35, minimum sponsorship - £70 per person. 
#clanglensheechallenge

~~~~~~~~~~~~~~~~~~~~~~~~~~~~~~~~~~~~~~~~~~~~~~~~~~~~~~~~~~~
Option 1 - Glenshee East Munros
Join us for a guided walk up 4 Munros to the east of Glenshee. This provides an excellent challenge for anyone and offers superb views over the Cairngorm National Park. There is a good mix of flora and wildlife at this time of year too.
A good fitness level is required. This is not a walk for beginners.
Munros summitted:

Glas Maol – 1068m

Creag Leacach – 987m

Cairn of Claise – 1064m

Carn an Tuirc – 1019m
Meet Time, Location & Estimated Walk Duration
The walk departs from the Glenshee Ski Centre southern car park at 9am. Please arrive for 8.45am
Total distance 23km (30km), height gained 1070 (1290m). Duration 8 -10 hours.
~~~~~~~~~~~~~~~~~~~~~~~~~~~~~~~~~~~~~~~~~~~~~~~~~~~~~~~~~~~
Option 2 - The Glenshee 3
Join us for guided walk over the 3 Munros to the west side of the Glenshee ski centre.
The first two Munros are very accessible from the centre, Carn a' Gheoigh is a wee bit further over and the best of the 3. There's a good chance we'll see some ptarmigan, mountain hare and a good variety of wild flowers. This is an ideal beginners walk.
Munros summitted:

Carn Aosda (917m)

The Carinwell (933m)

Carn a' Gheoidh (975m)
Meet Time, Location & Estimated Walk Duration

Meet at the Glenshee Ski Centre at 8.45 for a 9am start.
Estimated duration of 5-7 hours, 14km, 600m height gain.
~~~~~~~~~~~~~~~~~~~~~~~~~~~~~~~~~~~~~~~~~~~~~~~~~~~~~~~~~~~
Joining Details & Kit

Joining details and kit lists will be sent to you prior to the walk, as well as information on how you can bag 15% discount on goods from the online Hillgoers shop (except gift vouchers, sale items and books). Walkers under the age of 18 must have parental permission and be discussed at the time of your booking.

In recognition of our environmental impact during this event, we have set up a Clan grove where you will be given the opportunity to plant a tree. This could be in someone's memory, to mark your achievement, or as a way of supporting climate change and wildlife support . It is completely optional at a cost of £6 per tree, and more information on this will be made available should you be interested.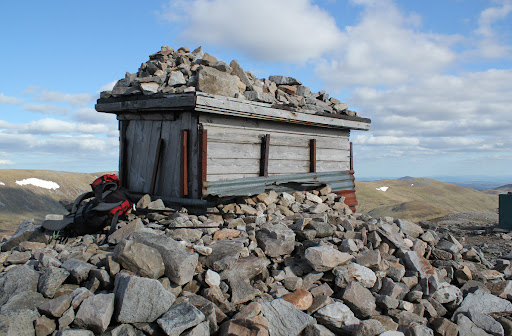 ~~~~~~~~~~~~~~~~~~~~~~~~~~~~~~~~~~~~~~~~~~~~~~~~~~~~~~~~~~~

This event is being run by a third party company.

Hillgoers activities are planned and supervised in a way to manage the risk of accident to both clients and Hillgoers team members. Outdoor activities contain several natural hazards and risks which can lead to an accident and potential injury. The Hillgoers team will minimise the risks as far as possible and clients can of course choose not to participate in any activity they are not comfortable with. By agreeing to participate, clients accept the risks associated with the activity.
The Hillgoers team are responsible for the safety of all participants during the activities. By agreeing to participate and to manage the risks, the participants understand they must adhere to instructions given by the Hillgoers team. 
Details taken at the time of booking are for essential health and safety purposes and will be shared responsibly between Clan and Hillgoers. 
COVID-19 precautions :
Follow current Scottish Government guidelines

Please do not attend any Hillgoers event if you are showing any symptoms or suspect you have been on contact with someone who has COVID-19.

Hillgoers accepts no liability if someone in the group breaks Scottish Government guidelines or if you think you caught COVID-19 during one of our events