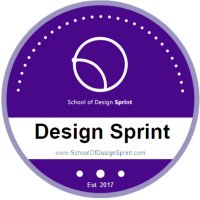 We are proudly giving you the International Innovation Certification Program using Google Design Sprint (Design Thinking v2.0). An Innovation Program for your company that works! 
As used by Google, Amazon, Airbnb, Uber, etc.
Quickly build innovative products and services your customers love! Get hands-on practical experience in facilitating 'ideation' and innovation tools using the famous Google method and be Certified:

Certified Product Development Innovator [CPDI]

Certified Service Innovator [CSI]
May 13, 20, 27 & June 3, 2023, at 1:00 PM - 5:30 PM over Zoom Meetings
Learning Fees

Early Worm Rate - ₱15,000*
Regular Rate - ₱18,000*
*All rates +12% VAT if applicable.
DESCRIPTION
You'll learn the tools & techniques of the same proven, structured framework that Google Ventures has used to design, prototype, and validate solutions for Uber, the United Nations, Slack, the US Dept of Defense, Home Depot, and more.

The workshop is fast-paced, hands-on, time-boxed, and immersive. We'll move from an initial product idea to a high-fidelity prototype that we'll use to test on live customers. You'll learn and practice different ideation techniques and the best methods to empathize with your customers like Lightning Demos, Sketching User Story Mapping, Prototyping, and Customer Interviews.

By the end of the workshop, you'll have the right knowledge and process to drive practical, high-impact innovation inside your organization to adapt to the new normal.
IS THIS WORKSHOP FOR YOU?
This workshop is best suited for small teams that often get stuck, want to move faster, and want to ensure they're using the best approach to solve their most important problems.

The program is for Entrepreneurs/Technopreneurs, Founders, Presidents, C-Level, Product Development Managers, Business Development Managers, VPs of Innovation, VPs/Directors of Product, VPs/Directors of UX, VPs Engineering/CTOs, UX Designers, and Creative Directors.

This workshop is not for those looking to sit back and listen to theory. You should come prepared to work hard with others in a collaborative, time-boxed, result-driven environment in a remote setup.
KEY TAKEAWAYS:
Build empathy with your users and then map their journey

Work within constraints to spark ideas & rally your team to get the most out of the combined team expertise

Sketch innovative solutions in no time

Make critical decisions as a group without influencing each individual team member - let the best ideas speak for themselves

Create an effortless prototype

Learn how to find and interview your target users in order to validate your prototypes

Learn 5 phases of a Design Sprint

Important Things:
- Using high-speed internet is encouraged. Having a backup connection like a hotspot is highly recommended.
- We strongly suggest using a desktop computer or laptop for easier navigation during online group activities.
- Mobile and/or Tablet devices are not compatible with the tools that we are going to use during the sessions.
- You will need to attend the full-day session and achieve the goal per activities to be certified.
- Please make sure you are in a quiet room free from distractions. Treat this as a serious learning opportunity, and make sure you get the most out of the experience.

GENERAL PRIVACY NOTICE FOR EVENTS
1. Screenshots and video recordings of the event may be done by the event organizer.
2. Photos may be used for print publications. Photos and videos may be posted on various online platforms, including the official School of Design Sprint website and social media controlled by the organization.
3. Some events may include media coverage that may translate to story releases online, in print, or on traditional broadcast channels.
4. Information collected via registration or media capture may be kept for archival purposes.

For any privacy-related concerns, you may contact us via email at ask@schoolofdesignsprint.com
May 13, 20, 27 & June 3, 2023, at 1:00 PM - 5:30 PM over Zoom Meetings
 Learning Fees:
Early Worm Rate - ₱15,000
Regular Rate - ₱18,000
​OTHER PAYMENT OPTIONS (Bank, Gcash, Maya, PayPal, Credit/Debit Card)
​✅ IF to be paid in Cash or Check via Bank Deposit or Online Transfer:
STEP 1: Please accomplish this ONLINE REGISTRATION FORM
STEP 2: Please deposit the learning fees to the account below (at the bank or online transfer), and send a photo of the deposit slip or online transaction receipt to ask@6sigmaPH.com. Most of the time, it would take us 24 hours to confirm your payment.

Bank: BDO
Account Name: Highclere - Six Sigma Consulting Inc.
Account Number: 006830126664

Bank: PNB
Account Name: Highclere - Six Sigma Consulting Inc.
Account Number: 1438-7000-5770

Bank: Metrobank
Account Name: Rex Jayson Tuozo
Account Number: 641-3-641-11842-8

​Bank: BPI
Account Number: 036-912-7616
eMoney: Gcash
Gcash Number: 0917-100-4004
(This number does not accept calls. To contact us, please use: +632-7980-5111 / +63917-190-4511/ +632-7980-6690 / +63917-190-4669

eMoney: Maya
Maya Number: 0928-507-5744
​(This number does not accept calls. To contact us, please use: +632-7980-5111 / +63917-190-4511/ +632-7980-6690 / +63917-190-4669
See you in class soon! 😊