---
---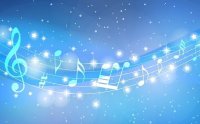 Why do we say Hallel on Rosh Chodesh? Why only half Hallel and not whole Hallel, and why do Ashkenazim say it with a bracha and Sefardim without a bracha?
This shiur is part of a weekly series in memory of Dalia Hillman z'l. 

About the speaker: Naomi Newman has a BEd from the University of Cambridge, and has taught Jewish and secular studies in both primary and secondary schools.  She is particularly interested in Special and Inclusive Education and has an MSc in the subject from the Institute of Education. She is a graduate of the LSJS Susi Bradfield Educational Leadership Programme. 


Image by Please Don't sell My Artwork AS IS from Pixabay