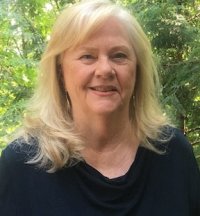 Fee $25 for nonmembers and $20 for WPN members with code

Now is the section on how to take the information learned in the first two parts and turn it into actions. Marketing is a strategic exercise, well-planned and thought out with contingencies. This class will give you the tools to plan, budget, and create a timeline/action plan to implement.
Many people feel overwhelmed at this thought, but it's not that hard. If you plan, understand your time and financial commitments, you can go step-by-step to a grand book launch and develop ways to keep your book in front of readers. The goal is to capture readers' attention and give an intriguing pitch so they buy your book.
This section goes over the basics of marketing, no matter the product. You need all three to succeed:
How to budget
How to create a marketing plan
Action plan/ timeline
Each attendee receives a budget, marketing plan, and timeline outlines to create their Plan for Success.
Speaker Bio
Beginning as a music journalist turned publicist, Kathleen Kaiser's career spans over 50 years of involvement in the most exciting industries of her generation. From rock and roll in the 60s and 70s to the digital/internet revolution of the late 80s, 90s, and 00s, she has been a marketing professional for Fortune 100 companies, small startups, and conferences/tradeshows worldwide.
In 1993, she opened Kathleen Kaiser & Associates, an emerging technology-marketing firm, which now focuses on working with the nonprofit arts communities. Her work includes past president and season producer of the Ojai Shakespeare Festival, past president of the Ventura County Writers Club, marketing for the Ojai Studio Artists, Ojai Art Walk, Ojai Art Center Theater, Ojai Film Festival, Ojai Performing Arts Theater, and other community organizations. In addition, she has produced the 805 Writers' Conference for eight years.
Named Publicist of the Year in 2016 by the Book Publicists of Southern California for her contributions to the literary community, Kathleen maintains a small list of clients that allow her to continue her volunteerism. She is president of the national literary organization Writers & Publishers Network (formerly SPAWN) and organizes monthly literary meetings now on Zoom and co-sponsored by IWOSC. In addition, she produces webinars for WPN and launched a new podcast –Talking Book Publishing with Kathleen Kaiser – in March 2021.
In her free time, ha-ha, she works on a book about her years in rock and roll, a new historical novel, and occasionally writes articles for regional publications. Kathleen is a proud fourth-generation small businesswoman.
https://www.kathleenkaiser.com/