---
---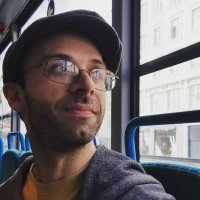 Fee $25 for nonmembers and $20 for WPN members with code

Everyone knows a good novel requires conflict and tension, but many are unclear on where it comes from or how to create it. It's not the seriousness of the situation that causes conflict. Not even a nuclear apocalypse generates conflict on its own—not if the protagonist has a fully stocked fallout shelter he planned to spend the rest of his life hiding in. A conflict only works if it acts upon the protagonist negatively. This webinar will address the true origins of conflict and tension and how they emerge specifically from a character's reaction and the consequences they face.
Three things this presentation will teach you are:
1) That conflict is defined by the obstacles standing in the way of a particular character achieving her wants and needs. A character whose wants and needs have not been defined cannot experience genuine conflict.
2) That tension is a lot like an acrobat on a tightrope. Walking one foot above the ground takes no less skill than walking one hundred feet above the ground, but the latter is more exciting. Likewise, tension emerges when your character has a long way to fall.
3) Readers need to see a character's reaction to adverse events to feel it themselves genuinely. Character reaction signals the severity of the conflict.
Using tension and conflict will maximize the readers' experience and have them up all night turning pages.
Speaker Bio
Developmental editor Harrison Demchick came up in small press publishing, working along the way on more than eighty published novels and memoirs. He's also the author of the 2012 literary horror novel The Listeners and short stories, including Tailgating (Tales to Terrify, 2020) and The Yesterday House (Aurealis, 2020). As a screenwriter, his first film Ape Canyon was released in April 2021. Harrison is currently accepting new clients in fiction and memoir at the Writer's Ally (https://thewritersally.com/).