---
---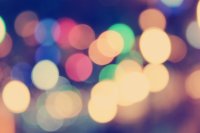 HOW TO STOP WORRYING
We can face great problems with a calm mind. We can fret over the insignificant. We can't always keep the outside world under control. But we can do something about how we respond on the inside.
Worry is a reaction. Something is making us worried. It feels it is happening to us. But if we always think like this, we will always be worried. The outside world doesn't care about the worries it brings us. It is relentless. Even our loved ones and our own body bring worry. We can even worry about feeling worried.
Until we see worry as what it is – a painful feeling - we will never be free from worry. Why? Because worry is a feeling and feelings only exist in our mind.
The teacher will develop this essential Buddhist insight and teach us how to pacify our mind, respond more positively and proactively to our painful feelings, and use meditation as our first line of defence against worry.