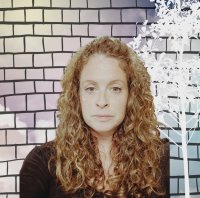 Fee $25 for nonmembers and $20 for WPN members with code

Have you wondered why you need an author website? Maybe you have social media, and you think that's enough of a platform. But you're mistaken.
As an author, your website is the hub of your business. Every piece of information you put out, book signings, blog posts, release dates, not to mention reviews, interviews both print and audio/video—all of that information should live on your website. It's crucial to the business side of writing.
In this webinar will cover:
Content – What your website needs, from pages to the information they hold
Platforms – The different platforms from budget to custom, what you can do yourself, and when or why you decide to hire a designer
Branding – Why you are your brand, not your books. Your aesthetic and what you want to convey to the world across platforms, especially your domain name
Five examples of author websites, what they have gotten right, and what they have gotten wrong
A live Q&A during the live webinar when Adanna will answer your author website questions.
Speaker Bio
Adanna has been surrounded by the literary world her entire life. Encouraged by her writer father and novelist aunt from an early age, she started writing short stories, which later evolved into long stories and poetry. In 8th grade, she won a state poetry competition, and in high school, she was published for the first time. She earned a degree from The Art Institute of Pittsburgh and has worked almost exclusively with other authors and writers since 2008, building their websites and coaching them on social media.
Adanna is a publicist where she works with self-published authors. She is one of the 805 Writers Conference organizers and the membership chairperson for Writers and Publishers Network where she produces WPNWebinars. WPN is a nonprofit that focuses on the business of writing for authors or soon-to-be-published authors. In the recent past, she has been a regular bylined contributor to the Ojai Valley News.
In November of 2020, she joined the Community Literature Initiative's poetry publishing course. She completed her first book of poetry, Threadbare, that will be released in January 2022 by Curious Corvid Publishing. Adanna is super pumped to be the producer for Talking Book Publishing with Kathleen Kaiser. Exploring the world of publishing and educating other indie authors on the industry, insider tips is a passion for Adanna.