---
---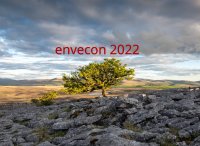 Now in its 20th year, envecon is the UK's only environmental economics conference which brings together delegates from academia, private, and public sectors to showcase the latest research and applied practices in environmental economics.
#envecon2022 will take place online. Following the success of last year, we have organised a programme that will be just as enticing and engaging as our in-person conference. The outline agenda can be found on the UKNEE website, here. Full details will be announced in the coming weeks as we finish going through paper and session submissions.
envecon is a not-for-profit conference. The conference fee is collected for the expenses for the day and UKNEE membership. Given the circumstances this year, the cost of running the conference online is sponsored by eftec. We hope you will still choose to become an UKNEE member.
When choosing a ticket you can select 'attendance', which will grant you free access to envecon 2022, or 'Attendance + UKNEE membership'. If you select this option, we will contact you directly to organise your UKNEE membership which is charged at £50 for a year. 
UKNEE Membership benefits include:
Attending, and receiving exclusive access to recordings, of free seminars, webinars, and events that provide an opportunity for networking and participation in the most updated discussion in the field of environmental economics;
Receiving announcements of events and publications in the field;
Dissemination of information on opportunities such as job openings, placements, and research projects, and
A year's subscription to the

Journal of Environmental Economics and Policy
If you would like to register for a group please get in touch at uknee@uknee.org.uk