---
---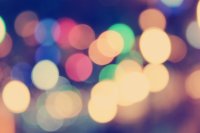 On November 3rd 2022, Retail Insights brings together more than 1000 retail professionals as well as +60 industry leading speakers.

Today's retailers are facing a rapidly changing environment, increasingly due to technological developments. To stay on top, retailers need to trade and capture the full potential of new technologies and implement them through the right strategy. Being able to take advantage of the opportunities and avoid future challenges is crucial for tomorrow's retailers. Against this background, Retail Insights 2022 will address how companies can prepare for the future. Through inspiring keynotes, panel debates, product showcases, we provide insight into what activities you need to invest in, what it takes to grow a retail business in 2022, and how you create value for your customers through it.

The following three main topics will guide the conference:
- Operations
- Marketing & Sales
- Customer experience

See the full agenda here.

Feel free to reach out to milan.mikulovic@retailinsights.org if you have any questions.