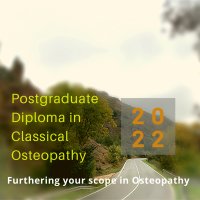 Price and Payments 
In order to secure your place in the PGDCO you will need to pay for the deposit of the course. 
The total amount of the Postgraduate Diploma Classical Osteopathy is £5000. 
The balance after any discount and your deposit fee, will be spread equally over agreed instalments. 
---------------
At the ICO our mission is to nurture Osteopaths with an ongoing pathway of your personal and professional development.
The Postgraduate Diploma in Classical Osteopathy | PGDCO is perfect for anyone who would like to discover more about the scope of osteopathy and wishes to use osteopathy to its full potential by studying the legacy of the pioneers of the profession with the perspective of modern research and discoveries. You will learn to appreciate the relationship of anatomy, physiology, mechanics, principles and the whole state of the patient, so as to improve your treatment outcomes
The PGDCO is designed to run for 18 months, with four day long seminars.
It is divided in three stages that will take you in a continuous development through theory, practice and clinical mentoring.
We will take the time in the classroom to explore the principles, scope and rationale of Classical Osteopathic Medicine and we will include plenty of practical guidance and refinement of your hands-on skills.
During the Diploma Course and between the seminars there will be webinars to embed, explore and expand on the topics covered in the classroom and motivational webinars to learn from our senior faculty members about some specific topics and their experiences.
The final aim of this 18 months PGDCO is that the osteopath evaluates the patient presenting symptoms, generate a diagnosis from a Classical Osteopathic perspective and apply the Osteopathic Principles, the anatomical relationship, the neurophysiological reflexes of the body and the spine-body mechanics.
Furthering your scope of Osteopathy @ the Institute of Classical of Osteopathy