---
---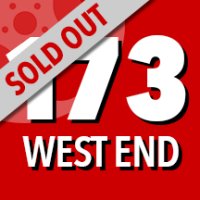 Hail a TAXI DRIVER and get UP to THE GODFATHER of all quizzes. Bringing you INTERSTELLAR questions from the world of film, this GAME NIGHT has been hailed as London's BEST IN SHOW since its INCEPTION in 2005.
Everyone is welcome, from HUSTLERS to the odd JOKER, whether you have A BEAUTIFUL MIND or you're totally CLUELESS. Team sizes aren't LIMITLESS so if you're more than 10 we may ask you to SPLIT.
Tickets usually go FAST & FURIOUS, so avoid the SPECTRE of being a MAD MAX and be an EARLY MAN instead.
If you don't want to be WITHOUT A CLUE, follow THE NICE GUYS on Twitter (@film_quiz) or sign up for emails from US when you check out.
SLIDING DOORS 18:00  •  QUIZ SHOW 19:30  •  THE END OF THE AFFAIR 22:00
£10 per ticket (now inclusive of all transaction fees). If you buy five or more tickets in a single transaction, we will reserve a table for you to ensure your whole team can sit together. Tables must be claimed by 19:00 or they may be offered to other teams.
Refunds available if you contact us at biggerboat@quizevents.com, obviously the more notice the better, but in the COVID era we'll be flexible.