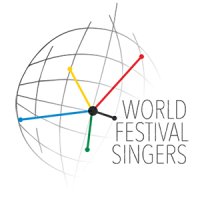 WORLD FESTIVAL SINGERS – SING ALONG IN BARCELONA
For singers and spectators!
Every new beginning should restart from beauty. And what place could be more beautiful than the Palau de la Musicà Catalana in Barcelona, so rich in history? A place where the choir is at the center; the concert hall of the world-famous Orfeó Català!
Here we want to revive the culture of singing together with all singers and bring the immortal pages of Mozart's Requiem back to life.
If you are looking for fulfillment in making music together, you are in the right place!
As Artistic Director, Maestro David Lawrence will guide the project, bringing together singers from all over the world on stage with the famous choir Orfeó Català and the Orchestra Simfònica del Vallès.
Experience three days entirely dedicated to music, in a wonderful city that manages to surprise with every visit.
There is always a good reason to come to Barcelona, to experience and rediscover the city - find that reason this time in an exciting sing-along project!
---
WORLD FESTIVAL SINGERS – MITSINGEN IN BARCELONA!
Für Mitsänger und Zuschauer!
Jeder Neustart sollte so schön wie möglich werden. Und welcher Ort könnte schöner sein als der geschichtsträchtige Palau de la Musicà Catalana in Barcelona? Ein Ort, an dem der Chor im Zentrum steht: der Konzertsaal des weltbekannten Orfeó Català!
Hier wollen wir mit allen Sängerinnen und Sängern die Kultur des zusammen Singens zu neuem Leben erwecken und die unsterblichen Seiten von Mozarts Requiem wieder lebendig werden lassen.
Wer im gemeinsamen Musizieren Erfüllung sucht, ist hier goldrichtig!
Als Künstlerischer Leiter wird Maestro David Lawrence das Projekt begleiten und Sängerinnen und Sänger aus aller Welt mit dem berühmten Chor Orfeó Català und dem Orchester Simfònica del Vallès auf der Bühne zusammenbringen.
Erleben Sie drei Tage ganz im Zeichen der Musik, in einer wunderbaren Stadt, die bei jedem Besuch zu überraschen vermag.
Es gibt immer einen guten Grund, nach Barcelona zu kommen, die Stadt zu erleben und neu zu entdecken – finden Sie diesen Grund diesmal in einem spannenden Mitsingprojekt!
Algemeine Geschäftsbedingungen