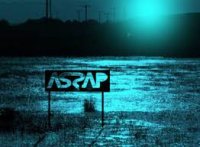 Seriously Strange is a conference for everybody interested in the Paranormal!
About this event
Seriously Strange is going to be a great, fun weekend. Top speakers in the field today have come together to discuss everything from ghosts to vampires, Crypto, poltergeist to UFOs.
We have a great variety of academic speakers and lay researchers. A blend of accessible talks and more serious talks. We also have the Paranormal Olympics, a fun series of experiments to take part in or watch.
See the top experts debating anomalous phenomena. The audience will have a chance to get involved in these debates too. Give your opinion on the burning questions of the day, or just sit back and watch the debate unfold around you.
We wrap up the Saturday session with the Gala Dinner and with guest speaker.
Another highlight of Seriously Strange and opportunity to sign up to the National Register of Professional Investigators and exclusive booking to the ASSAP Training Weekend and upcoming conferences: We're looking forward to seeing you on the 3rd and 4th September for a great weekend!
You can purchase a single day ticket, or weekend pass.
When booking a screen will come up and ask you to do a bank transfer to ASSAP, once we have received your payment we then can confirm your booking. The screen will have the information like below.
Please follow these payment instructions:
Please send your payment within 3 working days of making your booking and include your booking ID as a reference.

Account number - 304xxxxx
Sort code - 60-xx-xx

Saturday Night Gala Dinner with guest speaker.

This year our Gala dinner will be held at the beautiful grade II listed Georgian building, The Huntsman Bath. We can arrange taxi shares to and from the venue nearer the time, on average this works out about £2.00 each way. There is also a bus which runs from the University to The Huntsman.

We will contact you nearer the time for your choices from the menu below.
3 Course meal £35.00 Per person
Starters
Roast butternut squash & crispy sage soup
Duck liver pâté, caramelised onion
London Porter smoked salmon, dill & fennel salad
Charred tender stem broccoli, roasted garlic, walnuts, buckwheat (vg)

Mains
Pan-fried salmon, leek & potato cake, dill cream sauce
Confit Romsey pork belly, Fuller's Hampshire black pudding rosti,
spring onion purée, wilted spinach
Spelt risotto, sweet potato, salsify, molasses & herb salad (vg)
Chestnut, tomato & wild mushroom cottage pie, buttered kale (v)
Chicken breast, buttered new potatoes, spinach, wild mushrooms, white wine sauce
Puddings
Roasted Cox apple, cinnamon & vanilla crumble (vg)
Clementine trifle, brandy cream, almond brittle
Vintage Ale sticky toffee pudding, Fuller's salted caramel ice cream
Lemon posset, homemade shortbread
Accommodation
You can stay at The University of Bath on the 2nd, 3rd and 4th. Rooms start at £60 a night for a single en-suite room with Breakfast,  £80.00 a night for a small double en-suite with breakfast. All rooms have free wifi. There are lifts available, and access to small kitchens.

This is the best priced accommodation you will find in Bath.
You can book your accommodation by going to the Tickets page.